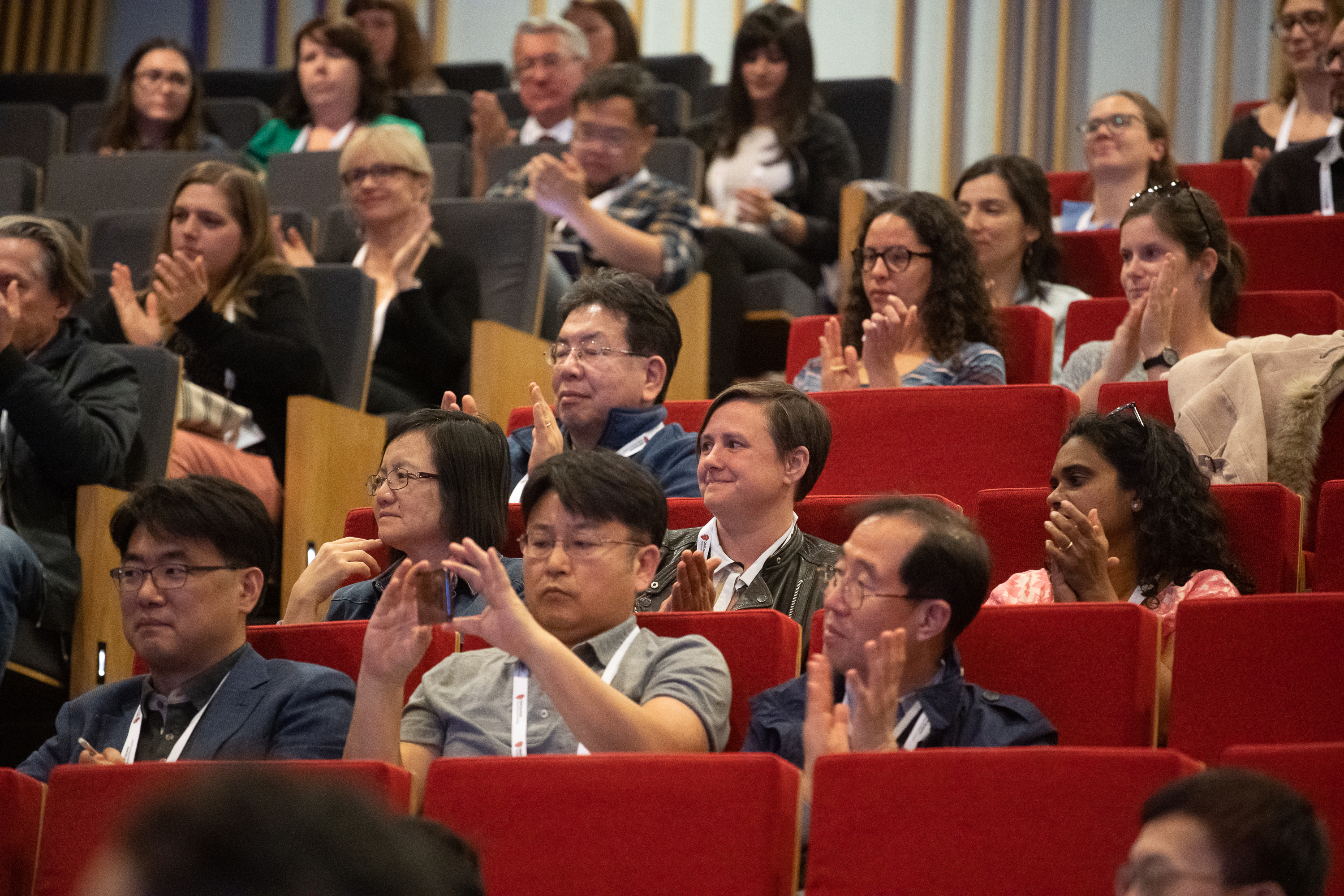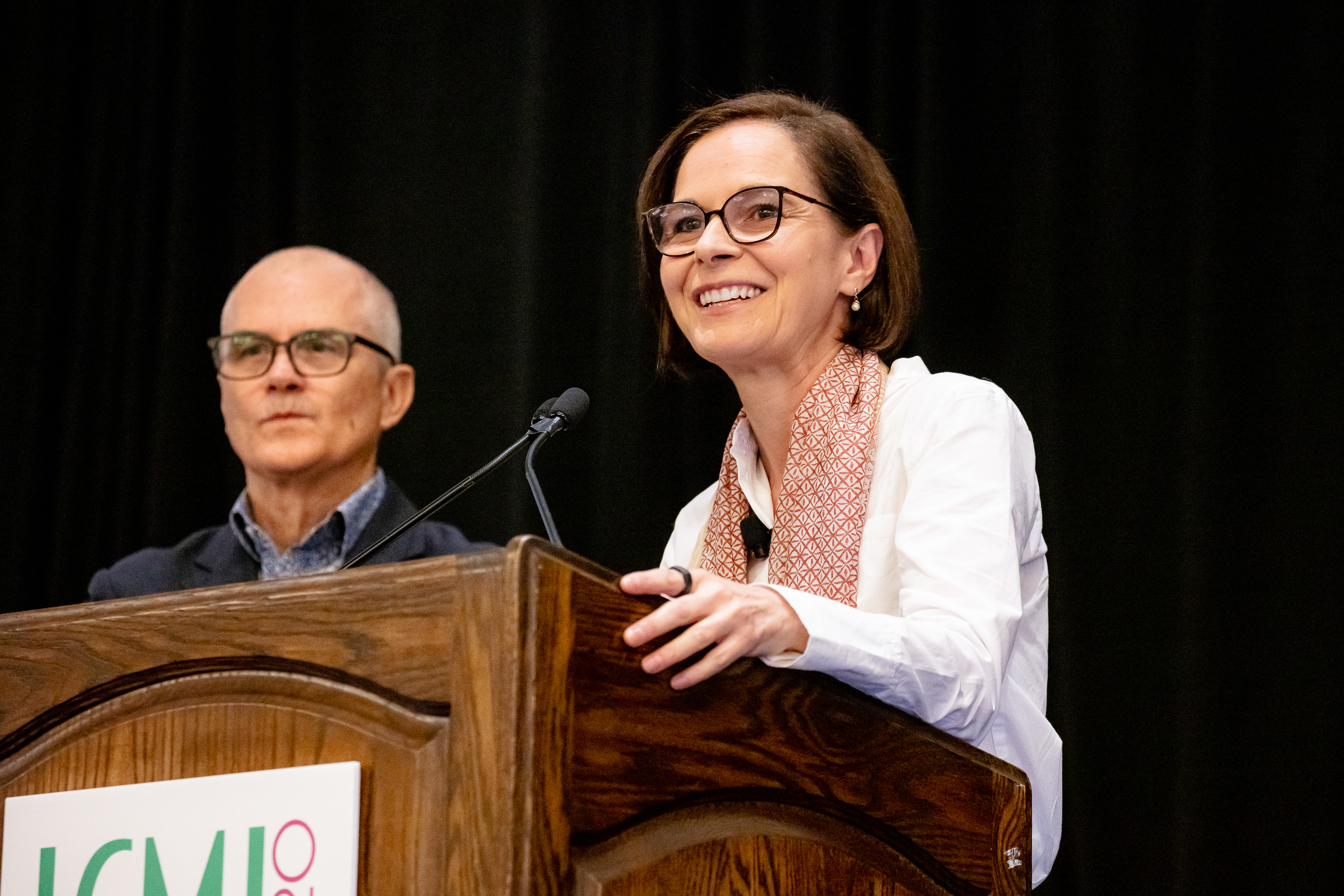 Overview
ICMI is the only meeting that focuses exclusively on the interface between the immune system and the environment at mucosal surfaces for our global community. It is the perfect occasion for cross-fertilization between scientists, clinical researchers and industry professionals working on pathways of immunity and inflammation at mucosal surfaces.
Program Quick Links:
International Program Committee
Co-Chairs
Jennifer Lund, PhD, Fred Hutchinson Cancer Research Center
Mark Travis, PhD, The University of Manchester
Steven F. Ziegler, PhD, Benaroya Research Institute

Program Committee
William Busse, MD, University of Wisconsin, Madison
Ellen Foxman, MD, PhD, Yale School of Medicine
Kenya Honda, MD, PhD, Keio University School of Medicine
Molly Ingersoll, PhD, Institut Pasteur
Douglas Kwon, MD, PhD, Harvard University
Clare Lloyd, PhD, Imperial College, London
Benjamin Marsland, PhD, Monash University
Laura Mackay, PhD, The University of Melbourne
Toshinori Nakayama, MD, PhD, Graduate School of Medicine, Chiba University
Fiona Powrie, FRS, Oxford University
Joshua Schiffer, MD, Fred Hutchinson Cancer Research Center
Jonathan Spergel, MD, PhD, University of Pennsylvania
ICMI 2022 Objectives
Increase understanding of systemic and mucosal immune responses to SARS-CoV-2 infection and vaccination
Highlight therapeutic approaches to infections and diseases that affect mucosal sites
Be able to compare and contrast mucosal immune responses in distinct mucosal tissue types
Increase knowledge of microbial interactions with the mucosal immune system
COVID-19 Safety Policy
The Society has established a COVID-19 policy for all attendees for the 2022 ICMI meeting in accordance with all restrictions and requirements for the Seattle area. All attendees will be required to abide by the policy, which is subject to updates as the situation changes leading up to the meeting. 
2022 Sponsors

Scientific Program - All times are in Pacific Daylight Time
Saturday, July 16

Time
 
 
8:00

Principles of Mucosal Immunology Course
*Separate Registration Required

8:00-8:45
Registration Open
8:45-9:00
Welcome
9:00- 9:45

Adaptive immune responses to the gut microbiota (IgA, CD4 T cells)
Timothy W. Hand, PhD
UPMC Children's Hospital of Pittsburgh, University of Pittsburgh

9:45- 10:30

Immune sensing by epithelial barriers in mucosa
Isabella Rauch, PhD
Oregon Health and Science University

10:30- 10:45
Break
10:45- 11:30

Innate lymphoid cells and intestinal inflammation
Lauren Zenewicz, PhD
The University of Oklahoma, College of Medicine

11:30- 12:15

Modulation of genital inflammation and disease susceptibility by vaginal microbiota
Douglas S. Kwon, MD, PhD
Harvard Medical School/Ragon Institute of MGH, MIT and Harvard

12:15-13:00
Lunch Break (provided in the room)
13:00- 13:45

Cellular heterogeneity in the immune system: Turning a bug into a feature with single-cell genomics
Alex K. Shalek, PhD
MIT and Broad Institute

13:45-14:30

Michael Silverman, MD, PhD
University of Pennsylvania, Children's Hospital of Philadelphia

14:30-15:00
Break
15:00-15:45

Innate defenses against respiratory viruses
Ellen Foxman, MD, PhD
Yale University School of Medicine

15:45-16:30

Career Development
Andreas Bäumler, PhD
UC Davis School of Medicine


17:30-18:00
ICMI 2022 Welcome
18:00-19:00

Opening Keynote Plenary
Yasmine Belkaid, PhD
National Institutes of Health (NIH)
Opening plenary supported by the Helmsley Charitable Trust. 


19:00-20:30
Welcome Reception
Sunday, July 17th

Time
 
 
9:00-10:30

Plenary Session

IL-1 Cytokines Family and Barrier Immunity

Neuronal regulation of Type 2 Immunity
De'broski R. Herbert, PhD, University of Pennsylvania School of Veterinary Medicine

Stromal-immune interactions regulating pulmonary barrier immunity
Clare Lloyd, PhD, Imperial College London

Regulation of IL-33 at Mucosal Surfaces
Marsha Wills-Karp, PhD, Johns Hopkins Bloomberg School of Public Health

10:00-10:30
Break
11:00-12:30
Oral Abstract Sessions
12:30-14:00
Network & Lunch
14:00-15:00

Concurrent Sessions

Genital Tract Immunity

Metabolic adaptation controls HIV-1 persistence in macrophages in vivos
Morgane Bomsel, PhD, Institut Cochin Cenre De Recherche

Regulation of vaginal tissue immunity in the context of infections
Jennifer Lund, PhD, Fred Hutchinson Cancer Research Center

Upper Airway Diseases and Mucosal Immunity

Dynamic innate immune states of the airway epithelium in defense against respiratory viruses
Ellen Foxman, MD, PhD, Yale School of Medicine

Mucosal inflammation and disease in human upper airway
Robert P. Schleimer, PhD, Northwestern University Feinberg School of Medicine

15:00-15:30
Break
15:30-17:00
Oral Abstract Sessions
17:00-19:00
Poster Reception - sponsored by 

19:30-21:30

SMI Young Investigator Member Reception
Sponsored by Benaroya Research Institute
Note: Invite only
Monday, July 18th

Time
 
 
9:00-10:30
Plenary Session

COVID-19 Pathogenesis Vaccinology

TBA
Ralph Baric, PhD, UNC Gillings School of Global Public Health

Inflammatory and protective responses to SARS-CoV-2 in hospitalized patients
Peter Openshaw, MD, Imperial College London

Immune memory to SARS-CoV-2
Marion Pepper, PhD, University of Washington
10:00-10:30
Break
11:00-12:30
Oral Abstract Sessions
Vaccination at mucosal surface session sponsored by Vaxart 

12:30-14:00
Network & Lunch
14:00-15:00

Concurrent Sessions

Microbiota and Infection

Impact of the lung microbiome on the innate immune response to respiratory infections
Amanda Jamieson, PhD, Brown University

A role for innate and adaptive immunity to Malassezia yeast in Crohn's Disease
David Underhill, PhD, Cedars Sinai Medical Center

Therapeutic Advances

Epithelial Cytokine Inhibitors in the Treatment of Atopic Disorders
Jonathan Corren, MD, UCLA

Specialized metabolic niches in the gut for IgA plasma cells
Stephanie Eisenbarth, MD, PhD, Northwestern University School of Medicine

15:00-15:30
Break
15:30-17:30
Oral Abstract Sessions
17:30-19:00
Poster Reception - sponsored by 
Tuesday, July 19th

Time
 
 
9:00-10:30
Plenary Session

Immune-Nervous System Interactions at Mucosal Surfaces

Neuroimmune interactions in Eosinophilic asthma
Matthew Drake, MD, Oregon Health & Science University

Scratching that itch: neuroimmune control of allergic immunity
Caroline Sokol, MD, PhD, Massachusetts

General Hospital/Harvard Medical School
Neuroimmune interactions in health and disease
Henrique Veiga-Fernandes, PhD, Fundação Champalimaud


10:00-10:30
Break
11:00-12:30
Oral Abstract Sessions
12:30–14:00
Network & Lunch
14:00-15:00

Concurrent Sessions

Epithelial Control of Mucosal Immunity

Leveraging single-cell genomics to understand COVID-19
Alex K. Shalek, PhD, Massachusetts Institute of Technology

Small Intestinal Tuft Cells: sentinels and effectors of type 2 immunity
Jakob von Moltke, PhD, Washington University



Underappreciated Mucosal Sites

Divergent regulatory networks driving the allergic inflammation and esophageal
epithelial remodeling in Eosinophilic Esophagitis subtypes
Simon P. Hogan, PhD, University of Michigan

Disentangling human tumor immune alterations from non-malignant tissue inflammation
Martin Prlic, PhD, Fred Hutchinson Cancer Research Center

15:00-15:30
Break
15:30-17:00

Oral Abstract Sessions

SMI Mentorship Program Presentations

TAM receptors play distinct roles in lung homeostasis and inflammation
Alessandra Filardy, PhD Laboratório de Imunologia Celular

The effects of obesity-associated dysbiotic gut microbiota on the intestinal and adipose tissue inflammation
Devesha Kulkarni, PhD, Washington University School of Medicine

Long-term consequences of early life immune-microbial interactions
Ziad Al Nabhani, PhD, Bern University Hospital

Bi-directional signaling between the intestinal epithelium and type- 3 Innate Lymphoid Cells (ILC3) regulates their phenotype and function
Joana F. Neves, PhD, King's College London

Milk-derived osteopontin supports the development of the intestinal immune system and gut microbiota
Danyvid Olivares-Villagómez, PhD, Vanderbilt University Medical Center

17:00-19:00
Poster Reception - sponsored by 
Wednesday, July 20

Time
 
 
9:00-10:30

President's Rising Stars Abstract Plenary
Chair: Michael McGuckin, PhD, University of Melbourne

Single-cell RNA sequencing unveils intestinal eosinophil development and specialization
Alessandra Gurtner, PhD Student, University of Zurich

Mucosal fungi promote gut barrier function and social behavior via Type 17 immunity
Irina Leonardi, PhD, Weill Cornell Medical College

Diet at birth conditions successful development of type 2 immunity
Akila Rekima, PhD, Telethon Kids Institute / University of Western Australia

Antibiotic-induced Malassezia spp. expansion in infants elicits intestinal immune dysregulation
and increases airway inflammation in mice
Erik van Tilburg Bernardes, PhD, Candidate, University of Calgary

Regulatory T cell coordination of the mucosal NK cell response during viral infection
Sarah Vick, PhD, Fred Hutchinson Cancer Research Center

Presentation of Mucosal Immunology Journal Poster Awards 

10:30-11:00
Break
11:00-12:30

Plenary Session

Immune-Microbe Interactions in Homeostasis and Disease

The intratumoral microbiota impact spatial and cellular heterogeneity within human oral and colorectal cancers
Susan Bullman, PhD, Fred Hutchinson Cancer Research Center

Roles for the Gut Microbiota in Health and Disease
Wendy Garrett, MD, PhD, Harvard T.H. Chan School of Public Health

Effects of Intestinal Microbes and Metabolites on Shaping Innate Immunity and Regulating Homeostasis
Kathy McCoy, PhD, University of Calgary

12:30-13:00
Closing Address