Webinar Series
A New, Free Educational Resource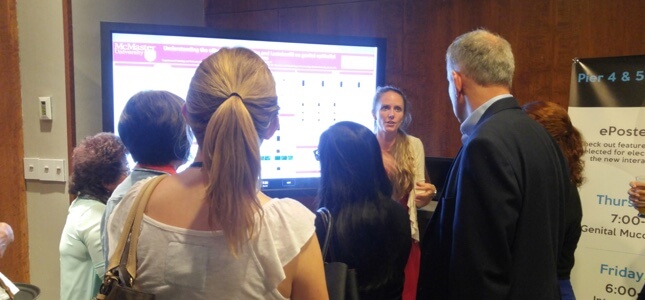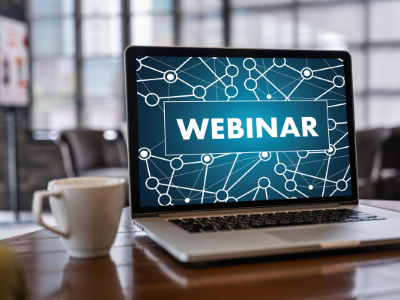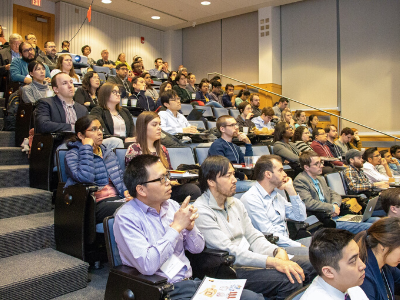 Overview
SMI is pleased to present the 2020 Webinar Series, a series designed with broad scientific program incorporating the latest ideas and concepts of immunity at mucosal surfaces, lending heavily from the program initially created for the MICS 2020 Course & Symposium. We thank the MICS 2020 Organizing Committee for their time, expertise and dedication in compiling this program. 
MICS 2020 Organizing Committee

Sean Colgan, PhD, University of Colorado, Co-Chair
Ed Janoff, MD, University of Colorado, Co-Chair
Kristine Kuhn, MD, PhD, University of Colorado, Co-Chair
Glenn Furuta, MD, Children's Hospital Colorado
William Janssen, MD, National Jewish Health
Laurel Lenz, PhD, University of Colorado
Cara Wilson, MD, University of Colorado
How To View


All webinars are presented live to all registered participants. Once the webinar is completed, it will be available for 48 hours on the SMI website.
After 48 hours have passed, each webinar will be moved into the archive, which is available to SMI members for continual viewing.
Registration
Registration for all webinars is free to both SMI members and non-members. Select webinars will only be available to SMI members for registration and viewing, and will be clearly indicated as member benefit webinars in the posted schedule.
Registration is required to receive the live streaming link for all webinars.
Schedule of Webinars
July Webinars

July 14, 2020

Eosinophilic Esophagitis
Dr. Marc Rothenberg, MD, PhD
2:00pm CDT 
Register Now

Description:

Since the original description of eosinophils, clinicians and scientists have been struck by the number of disease associated with selective eosinophilia, in the blood and/or tissues. Over the past several decades, I have had the privilege of helping to elucidate the mechanisms that explain eosinophilia, which in turn has contributed to a new class of drugs, referred to as anti-eosinophil therapy. This has provided a gratifying opportunity to better treat patients and a scientific means to define the role of this enigmatic cell in a variety of diseases, starting with diseases thought to be primary eosinophilic diseases, such as eosinophilic esophagitis (EoE). Herein, I will review pathways involved in regulating eosinophilia starting with the initial description of eosinophilopoeitins with a focus on eosinophil survival factors and their importance in human diseases. Molecular cloning and characterization of the eotaxins will be reviewed and a mechanism for cytokine regulation of eosinophilia will be presented. There will be a focus on the prototypic tissue eosinophilic disease, EoE, concentrating on the molecular, genetic, and cellular bases of disease pathogenesis, and their implications for emerging therapeutics and diagnostics. The genetic and environmental factors that contribute to risk for EoE—particularly early-life events will be discussed. A key role for epithelial inflammatory pathways (production of eotaxin-3 [encoded by CCL26]), impaired barrier function mediated by loss of desmoglein-1 and anti-protease surveillance mechanisms will be presented. Breakthroughs in understanding disease susceptibility with a focus on genome wide association studies and whole exome sequencing data will be presented. Genetic susceptibility involving common variants at 5q22 (TSLP) and 2p23 (CAPN14), gene-gene interactions (between atopy genes and EoE specific genes), and gene-environment interactions will be presented. A mechanistic explanation for the tissue specific eosinophilia seen in EoE will be iterated. I will leave the message that substantial progress has been made in elucidating the molecular and genetic regulation of eosinophilia, providing opportunities for better treating eosinophilic disorders, and better understanding the function of this enigmatic cell in a variety of diseases.

​

Objectives:

1. Understand the basic properties and regulation of eosinophils

2. Understand the pathogenesis of eosinophilic diseases, focused on the prototypic disease eosinophilic esophagitis

3. Understanding the current and emerging precision medicines that targets eosinophils

 

BIO:

Dr. Rothenberg is director of the Division of Allergy and Immunology and the Bunning Professor of Pediatrics at Cincinnati Children's Hospital Medical Center within the University of Cincinnati College of Medicine. He graduated summa cum laude with highest honors in chemistry and biochemistry from Brandeis University then completed the MD/PhD program at Harvard Medical School under Dr. Frank Austen, conducting studies on eosinophil hematopoiesis, as he developed the first culture system for human eosinophils. He completed residency and an allergy/immunology/hematology fellowship at Children's Hospital, Boston. His post-doctorate training was with Dr. Philip Leder, Harvard Medical School, where he cloned the eotaxin chemokine. At CCHMC, he has helped build a top program in research, and his division is a leader in allergy/immunology. His research is focused on molecular analysis of allergic inflammation, the pathogenesis of eosinophilia. Dr. Rothenberg's awards include the 2007 E Mead Johnson Award from Society of Pediatric Research, elected fellow of the American Association for the Advancement of Science and is recognized by Clarivate as a top 1% Highly Cited Researcher. He has served as reviewer for journals/grant agencies including NIH and served for four years on the Advisory Council of National Institute of Allergy and Infectious Disease.
August Webinars (TBA)
September Webinars (TBA)