Webinar Series
A New, Free Educational Resource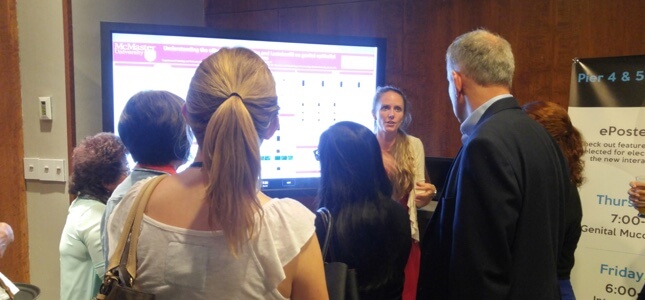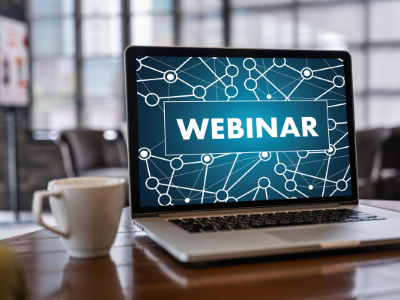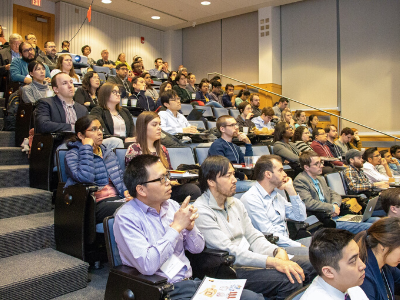 Overview
SMI is pleased to present the 2020 Webinar Series, a series designed with broad scientific program incorporating the latest ideas and concepts of immunity at mucosal surfaces, lending heavily from the program initially created for the MICS 2020 Course & Symposium. We thank the MICS 2020 Organizing Committee for their time, expertise and dedication in compiling this program. 
MICS 2020 Organizing Committee

Sean Colgan, PhD, University of Colorado, Co-Chair
Ed Janoff, MD, University of Colorado, Co-Chair
Kristine Kuhn, MD, PhD, University of Colorado, Co-Chair
Glenn Furuta, MD, Children's Hospital Colorado
William Janssen, MD, National Jewish Health
Laurel Lenz, PhD, University of Colorado
Cara Wilson, MD, University of Colorado
How To View


All webinars are presented live to registered participants. Once the webinar is completed, it will be available for 48 hours on the SMI website.
After 48 hours have passed, each webinar will be moved into the archive, which is available to SMI members for continual viewing.
Registration
Registration for all webinars is free to both SMI members and non-members. Select webinars will only be available to SMI members for registration and viewing, and will be clearly indicated as member benefit webinars in the posted schedule.
Registration is required to receive the live streaming link for all webinars.
The 2020 SMI Webinar Series is supported in part by

Schedule of Webinars
July 14, 2020 - Marc Rothenberg, MD, PhD

July 14, 2020

Molecular and Cellular Dissection of the New Food Allergy Disease Eosinophilic Esophagitis
Dr. Marc Rothenberg, MD, PhD
2:00pm CDT 
Watch in Our Members Video Archive 

Description:

Since the original description of eosinophils, clinicians and scientists have been struck by the number of disease associated with selective eosinophilia, in the blood and/or tissues. Over the past several decades, I have had the privilege of helping to elucidate the mechanisms that explain eosinophilia, which in turn has contributed to a new class of drugs, referred to as anti-eosinophil therapy. This has provided a gratifying opportunity to better treat patients and a scientific means to define the role of this enigmatic cell in a variety of diseases, starting with diseases thought to be primary eosinophilic diseases, such as eosinophilic esophagitis (EoE). Herein, I will review pathways involved in regulating eosinophilia starting with the initial description of eosinophilopoeitins with a focus on eosinophil survival factors and their importance in human diseases. Molecular cloning and characterization of the eotaxins will be reviewed and a mechanism for cytokine regulation of eosinophilia will be presented. There will be a focus on the prototypic tissue eosinophilic disease, EoE, concentrating on the molecular, genetic, and cellular bases of disease pathogenesis, and their implications for emerging therapeutics and diagnostics. The genetic and environmental factors that contribute to risk for EoE—particularly early-life events will be discussed. A key role for epithelial inflammatory pathways (production of eotaxin-3 [encoded by CCL26]), impaired barrier function mediated by loss of desmoglein-1 and anti-protease surveillance mechanisms will be presented. Breakthroughs in understanding disease susceptibility with a focus on genome wide association studies and whole exome sequencing data will be presented. Genetic susceptibility involving common variants at 5q22 (TSLP) and 2p23 (CAPN14), gene-gene interactions (between atopy genes and EoE specific genes), and gene-environment interactions will be presented. A mechanistic explanation for the tissue specific eosinophilia seen in EoE will be iterated. I will leave the message that substantial progress has been made in elucidating the molecular and genetic regulation of eosinophilia, providing opportunities for better treating eosinophilic disorders, and better understanding the function of this enigmatic cell in a variety of diseases.

​

Objectives:

1. Understand the basic properties and regulation of eosinophils

2. Understand the pathogenesis of eosinophilic diseases, focused on the prototypic disease eosinophilic esophagitis

3. Understanding the current and emerging precision medicines that targets eosinophils

 

BIO:

Dr. Rothenberg is director of the Division of Allergy and Immunology and the Bunning Professor of Pediatrics at Cincinnati Children's Hospital Medical Center within the University of Cincinnati College of Medicine. He graduated summa cum laude with highest honors in chemistry and biochemistry from Brandeis University then completed the MD/PhD program at Harvard Medical School under Dr. Frank Austen, conducting studies on eosinophil hematopoiesis, as he developed the first culture system for human eosinophils. He completed residency and an allergy/immunology/hematology fellowship at Children's Hospital, Boston. His post-doctorate training was with Dr. Philip Leder, Harvard Medical School, where he cloned the eotaxin chemokine. At CCHMC, he has helped build a top program in research, and his division is a leader in allergy/immunology. His research is focused on molecular analysis of allergic inflammation, the pathogenesis of eosinophilia. Dr. Rothenberg's awards include the 2007 E Mead Johnson Award from Society of Pediatric Research, elected fellow of the American Association for the Advancement of Science and is recognized by Clarivate as a top 1% Highly Cited Researcher. He has served as reviewer for journals/grant agencies including NIH and served for four years on the Advisory Council of National Institute of Allergy and Infectious Disease.
August 11, 2020 - Laurel L. Lenz, PhD

August 11, 2020

Regulatory Natural Killer Cell Responses Shape the Outcome of Co-Infection by Lung and Gut Pathogens
Dr. Laurel L. Lenz, PhD
2:00pm CDT
Watch in Our Members Video Archive 

Description:

Pulmonary and systemic viral infections increase susceptibility to co-infection by pulmonary bacterial pathogens and are a leading cause of human deaths. I will discuss recent data demonstrating the dramatic impact of lung infection on susceptibility to co-infection by an oral bacterial pathogen. I will further discuss immune mechanisms contributing to increased invasive infection by orally encountered pathogens. These studies underscore the connectivity of gut and lung mucosae in determining the immune response to infection and overall resistance to disease.

​

BIO:

Laurel L. Lenz, PhD is a Professor of Immunology and Microbiology at the University of Colorado School of Medicine. Following doctoral training at the University of Washington in Seattle and postdoctoral work at the University of California-Berkeley, he moved to Colorado, initially at National Jewish Health and since 2014 at the University of Colorado Anschutz Medical Campus. He was promoted to full Professor with tenure in 2015 and became Director of the Immunology Graduate Program in 2019. Dr. Lenz is an innate immunologist/microbiologist whose research focuses on dissecting the mechanisms by which microbial factors, interferons, and other cytokines regulate myeloid and natural killer (NK) cell activity to shape inflammation and host resistance to infection. His research has been continuously funded by NIH as well as other agencies. He has authored over 50 peer-reviewed papers as well as numerous additional review articles, book chapters, commentaries, and patents. He has also served on several editorial and advisory boards, including as Section Editor for the Journal of Immunology, Associate Editor for Frontiers in Microbial Immunology, and as Ad Hoc and regular member of NIH and international study sections. He is a recipient of multiple research, teaching, and mentorship awards.
September 1, 2020 - Rachel Zemans, MD

September 1, 2020
Injury and Repair of the Alveolar Epithelial Barrier
Rachel Zemans, MD
2:00pm CDT
Watch in Our Members Video Archive

Description:​

Several acute and chronic lung diseases result from ineffective regeneration of the alveolar epithelium after injury. We have no therapeutic options to promote regeneration, in part because of our limited understanding of the underlying mechanisms. The alveolar epithelium consists of type 1 and type 2 alveolar epithelial cells (AECs). AEC1s play a critical role in barrier function since they cover >95% of the alveolar surface and facilitate efficient gas exchange by virtue of their exquisitely thin morphology. However, AEC1s are highly susceptible to death during lung injury due to a variety of insults. Surviving AEC2s are the principal progenitor responsible for regenerating the injured alveolar epithelium. AEC2s proliferate to replace lost cells, then differentiate into AEC1s to restore normal alveolar architecture and function. Impaired regeneration results in lung disease, including pulmonary fibrosis. We have identified mechanisms underlying AEC2 proliferation and AEC2-to-AEC1 differentiation, including a novel AEC2-AEC1 transitional cell state that emerges transiently during normal regeneration but persists in pulmonary fibrosis. The role of immune cells in both promoting physiologic regeneration and impairing regeneration during disease pathogenesis will also be discussed. We hope these findings may eventually lead to novel therapies to promote normal regeneration and ameliorate lung disease.

Objectives:

BIO:

Rachel L. Zemans, MD is an Associate Professor with tenure in the Department of Internal Medicine and the Cellular and Molecular Biology Program at the University of Michigan. She graduated Phi Beta Kappa in Biology from Stanford University and AOA from the Johns Hopkins School of Medicine. She completed residency in Internal Medicine at UCSF and fellowship in Pulmonary and Critical Care Medicine at the University of Colorado. She studies mechanisms of lung epithelial regeneration after injury; how these go awry in the pathogenesis of lung disease. Her work has been funded by many NIH and foundation grants and has been published in PNAS, the American Journal of Respiratory and Critical Care Medicine, JCI, JCI Insight, Nature Medicine, and Science Translational Medicine. She was the recipient of a Parker B. Francis Fellowship and the American Thoracic Society Early Career Achievement Award. Dr. Zemans serves on numerous national and international committees, study sections, and editorial boards.
September 15, 2020 - Thomas Van Dyke DDS, PhD

September 15, 2020

Mucosal Therapies: Resolution Responses in Oral Cavity
Thomas Van Dyke DDS, PhD
8:00am CDT 
Watch in Our Members Video Archive

Description:

Periodontitis, the most common inflammatory disease of man, is an infectious/inflammatory disease associated with dysbiosis of the commensal oral microbiome. Importantly, recent studies demonstrate a relationship between oral infectious/inflammatory conditions, in particular periodontal disease, and risk for systemic diseases, including cardiovascular disease and Type 2 diabetes. Resolution of inflammation is an active, receptor agonist mediated, well-orchestrated return of tissue homeostasis, not inhibition of proinflammatory pathways. Preclinical studies have demonstrated that specialized proresolving lipid mediators (SPMs) are potent when topically applied in the prevention and treatment of periodontitis. A Phase 1 clinical trial in humans presented no safety concerns for oral topical applications. Characterization of the molecular basis for regulation of inflammation has changed our understanding of the relationship between infection and inflammation in the oral cavity. Early efficacy data in humans reveals that a specific lipoxin analog reduces gingivitis and established periodontitis. These first in human studies demonstrate safety and potential efficacy of a pro-resolving mimetic for the treatment of periodontal diseases in man.

​

Objectives:

Understand active resolution of inflammation pathways.

Understand the pathogenesis of periodontitis and treatment options.

Appreciate the potential of new therapeutics based on active resolution of inflammation pathways.

 

BIO:

Thomas E. Van Dyke, DDS, PhD, is Vice President for Clinical and Translational Research, and Senior Member of Staff at the Forsyth Institute, Cambridge, MA; Professor of Oral; Medicine, Infection and Immunity, Harvard University Faculty of Medicine.  D.D.S., Case Western Reserve University; M.S., SUNY Buffalo in Oral Sciences; Periodontics Certificate, SUNY Buffalo, Ph.D., SUNY Buffalo in Oral Biology and two doctoral degrees honorus causa; Justis Liebig University, Giessen and University of Copenhagen.  Balint Orban Memorial Prize for Research in Periodontology, Diplomate of the American Board of Periodontology, IADR Award for Basic Research in Periodontology, the Norton Ross Award for Excellence in Clinical Research, Fellow, American Association for the Advancement of Science, William J. Gies Periodontology Award.  He serves on numerous editorial boards has edited two volumes of Periodontology 2000.  President of the International Association of Periodontology (1997-1999).   Dr. Van Dyke has published 330+ original articles, and numerous abstracts and book chapters.  Member of the American/International Association of Dental Research, American Academy of Periodontology, International Academy of Periodontology, American Association for the Advancement of Science, American Society of Microbiology, American Association of Immunologists.
September 29, 2020 - Donna Farber, PhD

September 29, 2020

Lung Resident Immunity to Respiratory Viruses
Donna Farber, PhD
2:00pm CDT 



Due to the cutting-edge COVID-19 research presented, a recording is not available for this presentation.

Description:​

Objectives:

Define major components of lung resident immune cells, including tissue-resident memory t cells
Mechanisms for protection in mouse models of influenza infection
Lung resident and systemic immunes responses in severe COVID-19

BIO:

Donna L. Farber, Ph.D. is the George H Humphreys, II Professor of Surgical Sciences (in Surgery) and Professor of Microbiology and Immunology at Columbia University. The focus of Dr. Farber's research is on adaptive immunity, particularly to virus infections and how T cell differentiate and generate long-term immunological memory in diverse tissues sites. Dr. Farber's laboratory identified subsets of tissue-resident memory T cells in the lung that mediate protective immunity to respiratory virus infection and has led an initiative in translational immunology to dissect human immune responses in tissues throughout the body, in multiple mucosal and lymphoid tissues from individual organ donors of all ages. She has also made important contributions to understanding how T cells seed tissues and mediate responses to viruses during different life stages including infancy. Dr. Farber leads NIH/NIAID-funded Program grants on human immunity, anti-viral responses and is part of the Human Immunology Project Consortium (HIPC), as well as the NIH/NHLBI consortium on human lung aging. In addition to the NIH, her research is supported by the Helmsley Charitable trust and the Chan-Zuckerberg seed network for the Human Cell Atlas. She has over 140 publications and has served on numerous advisory committees for the NIH, American Association of Immunologists, Federation of Clinical Immunology Societies and others.

 
November 10, 2020 - Ramnik Xavier MD, PhD

November 10, 2020

Harnessing the Microbiome for IBD Therapy
Ramnik Xavier MD, PhD
7:00pm CST 
Watch in Our Members Video Archive

BIO:

Dr. Ramnik Xavier is a Kurt Isselbacher Professor of Medicine at Harvard Medical School, Director of the Center for Computational and Integrative Biology, Core Member, Broad Institute of MIT and Harvard, and founding Co-Director of the Center for Microbiome Informatics and Therapeutics at MIT. Integrating novel genetic, molecular, and chemical biology approaches, his research programs focus on gaining insights into regulatory nodes that control mucosal homeostasis and inflammation through human genetics and gut microbiome studies. Dr. Xavier has published over 300 papers to date.
November 12, 2020 - Abstract Oral Presentation Webinars - Microbiota

November 12, 2020

---


Stephanie Bora, PhD
Cedars Sinai Medical Center
The gut microbiome regulates lung immunity against post-influenza bacterial pneumonia

Korah Kuruvilla, PhD
University of Tennessee Health Science Center
Dysbiosis of the Microbiome is Necessary but Insufficient to Promote Hirschsprung-Associated Enterocolitis

Amrita Bhattacharjee, PhD
University of Pittsburgh
Microbiota-driven Tregs block intestinal oral vaccine responses

Brandon Thompson, MS (PhD Candidate)
University of Virginia
Microbiota Mediated Expansion of Granulocyte Monocyte Progenitors

Ty Chiaro, MS (PhD Candidate)
University of Utah
The Receptor CLEC12A Shapes the Microbiota to Exacerbate Colitis
November 17, 2020 - Abstract Oral Presentation Webinars - Adaptive Immunity

November 17, 2020

---

Brittany Hartwell, PhD
Massachusetts Institute of Technology
Enhancing mucosal immunity against HIV and SARS-CoV-2 with albumin hitchhiking immunogens

Yuhuan Luo, MD 
Colorado University Anschutz Medical Campus
Biliary atresia (BA) is associated with regulatory T cell (Treg) abnormalities and Treg enhancer therapy attenuates disease in murine BA

Manuela Ferreira, PhD
Champalimaud Foundation
Diet-Derived Retinoids Control Early Life Development of Natural TCRαβ Intraepithelial Lymphocytes Key for Gut Defence
November 19, 2020 - Abstract Oral Presentation Webinars - Mechanisms of Inflammation

 

November 19, 2020

Abstract Oral Presentation Webinars - Mechanisms of Inflammation
7:00pm CST 
Register Now

---

 

Lauren Webb, PhD
University of Washington
The Notch signaling pathway promotes basophil responses during helminth-induced type 2 inflammation

Ian Cartwright, PhD
University of Colorado Anschutz Medical Campus
Insights into the mechanisms of inflammatory acidification within the mucosa

Jordi Lanis, PhD
University of Colorado Anschutz Medical Campus
Contributions of creatine kinase to mucosal immune responses in colitis

Ronen Sumagin, PhD
Northwestern University
ICAM-1 is a novel efferocytotic receptor that facilitates the pro-resolution activity of tissue macrophages

Lindsay Edwards, PhD
Pandion Therapeutics
A MAdCAM-tethered PD-1 Agonist Inhibits T cell Activation and Ameliorates Intestinal Inflammation
November 24, 2020 - Abstract Oral Presentation Webinars - Mucosal Immunobiology

November 24, 2020

Abstract Oral Presentation Webinars - Mucosal Immunobiology
2:00pm CST 
Register Now

---

 

Vini John, PhD
Washington University
Goblet cells regulate the expansion of iNKT cells in the colon in CD1d-dependent manner

Alexander Luchak, BSc PhD candidate
University of Toronto
Influence of early life antibiotic exposure and Western diet on susceptibility to colitis

Ansen Burr, PhD
University of Pittsburgh
Excess dietary sugar prevents intestinal epithelial regeneration

Alexander Dowdell, PhD
University of Colorado Anschutz Medical Campus
The HIF-regulated autophagy protein ATG9A is essential for epithelial barrier function

Devesha Kulkarni, PhD
Washington University School of Medicine
Novel function of intestinal goblet cells in regulating plasma cell expansion
December 1, 2020 - Abstract Oral Presentation Webinars - Mucosal Colonization

December 1, 2020

Abstract Oral Presentation Webinars - Mucosal Colonization
7:00pm CST 
Register Now

---

 

Michael Silverman, MD, PhD
The Children's Hospital of Philadelphia
Selective IgA deficiency alters systemic immune response to commensal gut microbiota

Melody Zeng, PhD
Weill Cornell Medicine
Gut microbiota-induced maternal IgG regulates neonatal gut microbiota and immunity against enteric pathogens

Megan Chriswell, B.S. (current MSTP student)
University of Colorado Anschutz School of Medicine
Bacterial Families Lachnospiraceae/Ruminococcaceae Are Immunologically Targeted in Individuals At-risk for RA and a Specific Strain Is Arthritogenic in Monocultured Gnotobiotic Mice

Takashi Taida, MD, PhD
Laboratory for Intestinal Ecosystem, RIKEN Center for Integrative Medical Sciences
Cigarette smoking facilitates intestinal colonization of oral bacteria and induces intestinal mucosal immune response in patients with inflammatory bowel disease

Lauren Van Der Kraak, PhD
University of Pittsburgh
Diverse Stimuli, via IL-18 and IFNg, Drive Intestinal Epithelial MHC-II Expression and Transfer to Intraepithelial Lymphocytes
December 3, 2020 - Abstract Oral Presentation Webinars - Host-microbe Interactions

December 3, 2020

Abstract Oral Presentation Webinars - Host-microbe Interactions
2:00pm CST 
Register Now

---

 

Kathryn Knoop, PhD
Mayo Clinic
Maternal activation of the EGFR limits bacterial translocation in offspring and protects from enterally acquired bloodstream infections

Valerie Cortez, PhD
St. Jude Children's Research Hospital
Astrovirus alters host susceptibility to EPEC colonization

Alexandra Donlan
University of Virginia
IL-13 Mediates Resolution from C. difficile Infection

Morgan Simpson, BS (PhD Candidate)
University of Virginia
Investigating the Role of TLR2 Signaling in Exacerbation of Clostridium difficile Colitis

Nicole Gilbert, PhD
Washington University School of Medicine
Mechanisms of Covert Pathogensis by Gardnerella vaginalis in the urinary tract