Webinar Series
Live & On-Demand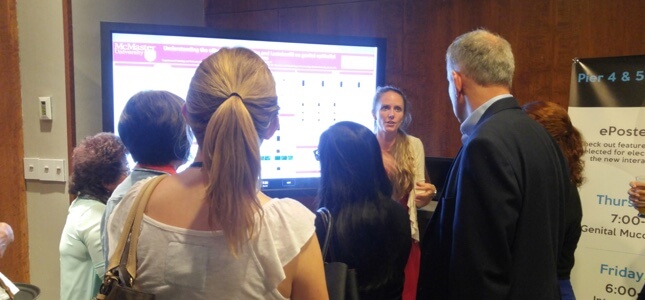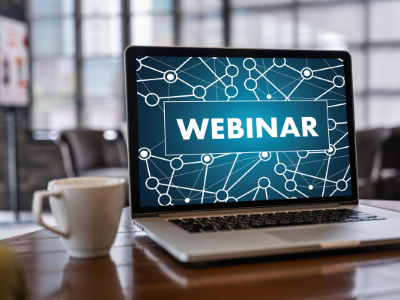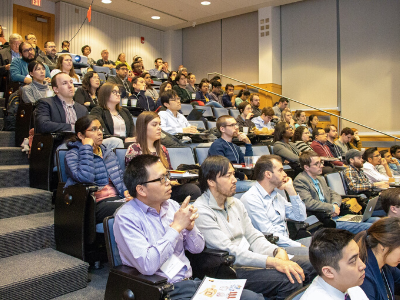 Overview
The Society for Mucosal Immunology provides live webinars for member and non-member participation focused on the latest ideas and concepts of immunity at mucosal surfaces. Registration and access to the on-demand webinar recording library is free to all SMI members. Non-members are invited to join us for the live webinar at a nominal registration rate of $25/webinar.
2021 Webinar Series Co-chairs
Katharina Lahl, PhD - Technical University of Denmark
Rodney Newberry, MD - Washington University School of Medicine
Lauren A. Zenewicz, PhD - The University of Oklahoma Health Sciences Center
How To View

All registrants will receive the login instructions at the email address used to register in advance of the webinar session.

Members can access the on-demand webinar library through the member login portal.
Registration
Registration for each webinar session is separate and linked to in the below webinar description. Members access the free member registration rate by first signing in to the SMI website.
Webinar Schedule
Tuesday, March 16, 2021 – 2:00 pm CT

Mucosal Epithelial Cells

Presented By:
Michael McGuckin, PhD, University of Melbourne
Sumaira Hasnain, PhD Mater Medical Research Institute, The University of Queensland

---

Presenter:
Michael McGuckin, PhD, University of Melbourne

Topic:
Epithelial Cells in Mucosal Defense

Bio:

Professor Mike McGuckin is currently the Deputy Dean of the Faculty of Medicine, Dentistry and Health Sciences at the University of Melbourne, Australia's leading health research university, where he had previously been the Associate Dean Research since 2018. Mike is the author of over 160 scientific publications with his research currently focused on mucosal infection, chronic inflammation and cancer in the gastrointestinal tract, and diabetes, and has held 4 patents. Mike is the current President of the Society for Mucosal Immunology.

Description:

In this webinar Mike will give an overview of the importance of mucosal epithelial cells in providing and regulating immunity at mucosal surfaces, with a particular emphasis on how secreted and cell surface mucin glycoproteins provide both a physical barrier and functional regulation. The overall thesis will be around a need for a systems based consideration and exploration of mucosal epithelium in infectious and inflammatory disease. In the second half of the webinar Sumaira Hasnain will delve into a specific example of host defense concerning MHC Class II expression and function during mucosal viral infection.

 

 

---

Presenter:
Sumaira Hasnain, PhD Mater Medical Research Institute, The University of Queensland

Topic:
Regulation of Epithelial MHC Class II Expression during Viral Infection

Bio:

Professor Sumaira Hasnain graduated with her PhD from The University of Manchester, UK in Dec 2010. She has led the Immunopathology group at Mater Research Institute-The University of Queensland, Australia since 2018; currently team of 9 researchers. Sumaira is the author of 45 publications, 77% as first or corresponding author, including in Nature Medicine, Gut Microbes, Journal of Experimental Medicine and Gastroenterology. The focus of her research program is to understand the interplay between the immune system and epithelial cells, with a particular focus on Endoplasmic Reticulum Stress and Oxidative stress. Her work has spanned across distinct inflammatory and infectious diseases, which are tied together by the underlying immunopathology, including Inflammatory Bowel Disease, Type 2 Diabetes, Fatty Liver Disease and Viral Infections.

Description:

Respiratory Epithelial Cells constitute the border between the host immune system and an environment teeming with inhaled antigens and have the ability to express the antigen processing and presentation machinery. Previous work on mucosal epithelial cells in the intestine has shown that the Major Histocompatibility Class II (MHCII) system can maintain epithelial cell differentiation and activate resident T helper cells to regulate homeostasis.

To dissect the role of respiratory epithelial cell MHC II, we utilised the analogue of human Respiratory Syncytial Virus in mice, pneumovirus of mouse (PVM) infection. PVM infection in neonate animals led to goblet cell hyperplasia and inflammatory cell infiltrate into the lung. We discovered that epithelial cell MHC II was regulated by the cytokine, Interleukin-22 (IL-22). RORγt cell produced-IL-22 was upregulated early in infection and reduced epithelial cell MHC II expression. Human bronchial epithelial cell and murine lung organoid culture confirmed the direct IL-22 mediated suppression of MHC II was via the regulation of Endoplasmic Reticulum (ER) stress and oxidative stress. Uninfected IL-22RA1-deficient animals had 3-fold higher epithelial cell MHCII. IL-22RA1-deficient animals were protected from PVM-induced pathology had significantly reduced pulmonary inflammation in a murine model of house-dust mite allergy. Anti-IL-22 antibody, or IL-22 inhibitory peptide therapy reduced viral load in murine airway epithelial cells and decreased mucus hypersecretion. Overall, the absence of IL-22 signalling enhanced the expression of MHC II on Epcam+ve respiratory epithelial cells, which in turn promoted early recruitment of professional antigen presenting cells (dendritic cells) leading to reducing the time.to resolution post-infection. This work provides clear evidence that IL-22 exerts direct effects on respiratory epithelial cells, regulating MHC II and therefore the severity of viral and allergen-induced airway pathology.

 
Thursday, May 20, 2021 – 2:00 pm CT

ILCs and IELs

Presented By:
Gregory F. Sonnenberg, PhD, Weill Cornell Medicine, Cornell University
Danyvid Olivares-Villagomez, PhD, Vanderbilt University Medical Center

---

Presenter:
Danyvid Olivares-Villagomez, PhD, Vanderbilt University Medical Center

Topic:
A rare lymphocyte, a common protein and a killer enzyme: The tale of iCD8a cells, osteopontin and granzymes in mucosal immune responses

Bio:

Dr. Oliveres-Villagomez is originally from Mexico City where he obtained a B.Sc. degree from the National and Autonomous University of Mexico. After graduation he moved to Vanderbilt University for a Master's degree in Biology, studying the prevalence of Trypanosoma cruzi in human heart samples. Dr. Oliveres-Villagomez obtained his Ph.D. degree from New York University under the supervision of Juan Lafaille, working with regulatory T cells in the spontaneous model of experimental allergic encephalomyeilitis. After completion of his degree, he started a postdoctoral fellowship in the laboratory of Dr. Luc Van Kaer at Vanderbilt University, where he started his career in mucosal immunology primarily investigating the role of the Thymus Leukemia (TL) antigen in intestinal intraepithelial lymphocyte (IEL) effector functions. He currently is an Assistant Professor in the Department of Pathology, Microbiology and Immunology at Vanderbilt University Medical Center. The focus of his research is a novel innate immune IEL discovered and characterized in his laboratory, referred to as innate CD8aa) cells (or iCD8a cells) with special emphasis on their role during intestinal inflammation and homeostasis.

Description:

Intestinal intraepithelial lymphocytes (IEL) constitute one of the largest immune populations in the body. IEL reside in between intestinal epithelial cells (IEC), and comprise a diverse population of cells. Most IEL express a T cell receptor, either ab or y8, but a small population are TCR-negative cells. Innate CD8aa IEL (known as iCD8a cells) constitute a significant fraction of TCR-negative IEL, which are characterized for their high expression of CD8aa homodimer. iCD8a cells express the phosphoprotein osteopontin, a molecule involved in several physiological processes. Our group has shown that iCD8a cell-derived osteopontin is an important molecule impacting IEL homeostasis. In addition, iCD8a cells express granzymes, enzymes primarily known for their role in cell-mediated cytotoxicity. Preliminary data from our laboratory suggest that iCD8a cells do not possess cytotoxic properties, but instead secrete granzymes which have the potential to modulate mucosal immune responses. These observations highlight the importance of this rare lymphocyte population in the homeostasis of the intestinal epithelium.

 

 

---

 
Past Recorded Webinars

MOLECULAR AND CELLULAR DISSECTION OF THE NEW FOOD ALLERGY DISEASE EOSINOPHILIC ESOPHAGITIS

Marc Rothenberg, MD, PhD
July 14, 2020

 

REGULATORY NATURAL KILLER CELL RESPONSES SHAPE THE OUTCOME OF CO-INFECTION BY LUNG AND GUT PATHOGENS

Laurel L. Lenz, PhD
August 11, 2020

Watch Video

 

INJURY AND REPAIR OF THE ALVEOLAR EPITHELIAL BARRIER

By Rachel Zemans, MD
September 1st, 2020

 

MUCOSAL THERAPIES: RESOLUTION RESPONSES IN ORAL CAVITY

By Thomas Van Dyke DDS, PhD
September 15th, 2020

 

HARNESSING THE MICROBIOME FOR IBD THERAPY

By Ramnik Xavier MD, PhD
November 10th, 2020

 

ABSTRACT ORAL PRESENTATION WEBINARS - MICROBIOTA

November 12th, 2020

 

ABSTRACT ORAL PRESENTATION WEBINARS - ADAPTIVE IMMUNITY

November 17th, 2020

 

ABSTRACT ORAL PRESENTATION WEBINARS - MECHANISMS OF INFLAMMATION

November 19th, 2020

 

ABSTRACT ORAL PRESENTATION WEBINARS - MUCOSAL IMMUNOBIOLOGY

November 24th, 2020

 

ABSTRACT ORAL PRESENTATION WEBINARS - MUCOSAL COLONIZATION

December 1st, 2020

 

ABSTRACT ORAL PRESENTATION WEBINARS - HOST-MICROBE INTERACTIONS

December 3rd, 2020