Webinar Series
Live & On-Demand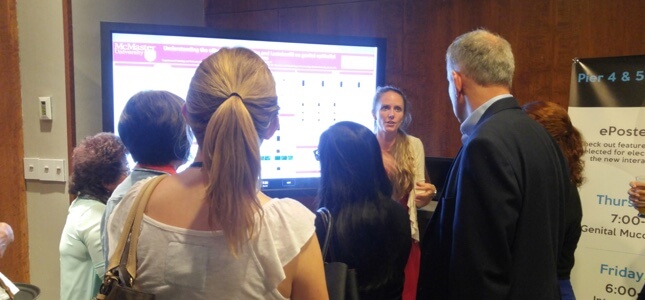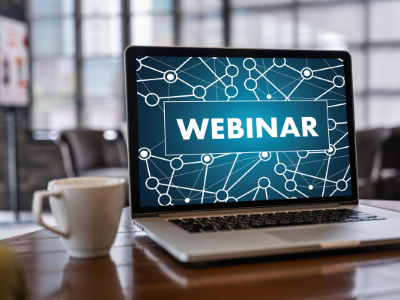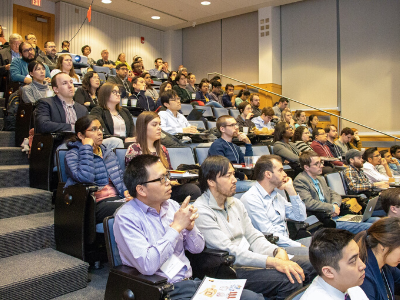 Overview
The Society for Mucosal Immunology provides live webinars for member and non-member participation focused on the latest ideas and concepts of immunity at mucosal surfaces. Registration and access to the on-demand webinar recording library is free to all SMI members. Non-members are invited to join us for the live webinar at a nominal registration rate of $25/webinar.
2021 Webinar Series Co-chairs
Katharina Lahl, PhD - Technical University of Denmark
Rodney Newberry, MD - Washington University School of Medicine
Lauren A. Zenewicz, PhD - The University of Oklahoma Health Sciences Center
How To View

All registrants will receive the login instructions at the email address used to register in advance of the webinar session.

Members can access the on-demand webinar library through the member login portal.
Registration
Registration for each webinar session is separate and linked to in the below webinar description. Members access the free member registration rate by first signing in to the SMI website.
Webinar Schedule
Thursday, September 23, 2021 – 11:00 am CT

Host-pathogen Interactions at Mucosal Surfaces

Presented By:
Marc Lecuit, MD, PhD, Institut Pasteur
Vanessa Sperandio, PhD, UT Southwestern Medical Center

---

BIO:

Marc Lecuit, MD, PhD, is a microbiologist and an infectious diseases physician. He is the director of the Biology of Infection Unit at Institut Pasteur and Inserm, and the chair of the Department of Cell Biology and Infection at Institut Pasteur. Dr. Lecuit is professor at Institut Universitaire de France, Université de Paris and Deputy head of the Department of Infectious Diseases and Tropical Medicine at the Necker-Enfants Malades University Hospital. His research focuses on understanding the molecular mechanisms underlying the ability of microbes to target specific hosts, infect host cells, cross host barriers and disseminate systemically and within tissues, as well as on how host responses affect infection outcome. His laboratory focuses on pathogens that have the ability to induce maternal-fetal and central nervous system infections. ML has made important contributions to the understanding of the biology of infections caused by Listeria monocytogenes, as well as emerging pathogens such chikungunya, Zika and SARS-CoV-2 virus infection. He is also involved in translational research projects in the Institut Pasteur international network. ML is supported by the European Research Council. He is an appointed Fellow of the European Society of Clinical Microbiology and Infectious Diseases (ESCMID) and a member of the European Molecular Biology Organization (EMBO) and Academia Europaea.

Abstract:

Impact of Listeria monocytogenes intestinal portal of entry on host response and bacterial dissemination

The gut is exposed to the intestinal microbiota, food antigens, and enteropathogens. The single layer of epithelial cells that constitutes the intestinal barrier is therefore challenged continuously, and its interaction with mucosal myeloid cells allows to fine tune appropriate host responses towards these external stimuli. Indeed, the gastrointestinal immune system has to mount an effective immune response against invasive enteropathogens but also to display immunologic tolerance or unresponsiveness to ingested food antigen. Maintaining the balance between homeostasis and inflammation requires a complex network crosstalk between host immune system sensors and these various antigens. Even if the mechanism of food antigens tolerance is well studied, the mechanisms deciphering the transition between unresponsiveness, tolerance and protect immune response are far from being fully understood. In particular, how the intestinal portal of entry of microbes and antigens influences the type, magnitude and spatio-temporality of host responses are key unanswered questions. Listeria monocytogenes (Lm) is a well-established model microorganism to study host-pathogen interactions and constitutes an ideal tool to study them. Lm can cross the intestinal barrier through two types of differentiated epithelial cells: goblet cells (GC) and microfold cells (M cells). Mucus-secreting GC expresses luminally accessible E-cadherin (Ecad) allowing the surface protein InlA to bind Ecad and to invade the intestinal lamina propria by transcytosis. Lm also invades Peyer's patch through M cells in an InlA-independent manner, as observed by other enteropathogens. We will present results highlighting the impact of these two Lm intestinal portals of entry on host response to infection and bacterial dissemination.

---

BIO:

Vanessa Sperandio is the Jane and Bud Smith Distinguished Chair in Medicine, and a Professor in the departments of Microbiology and Biochemistry at UT Southwestern Medical Center. She got her bachelors in biology, and her masters and PhD in Molecular Genetics under the mentorship of Dr. Wanderley Dias da Silveira in the State University of Campinas (UNICAMP) in Brazil. During her Ph.D. she was the recipient of a fellowship from the Brazilian government to perform part of her Ph.D. research at the University of Maryland School of Medicine in Dr. James B. Kaper's laboratory, where she later also pursued her post-doctoral training. She joined the faculty at the Microbiology Department at UT Southwestern in 2001. She was a Latin American Pew Fellow in Biomedical Sciences (1997), an Ellison Foundation New Scholar (2004), a Burroughs Wellcome Fund Investigator in the Pathogenesis of Infectious Diseases (2006), and a National Academy Kavli Frontiers of Science Fellow (since 2007). She is the recipient of the ASM 2015 Eli Lilly and Company-Elanco Research award, and a winner of the 2014 GSK Discovery Fast-track challenge. In 2013 she was elected a fellow of the American Academy of Microbiology. She was the 2015-2016 Division D chair of the American Society of Microbiology (ASM), the chair of the ASM Education Awards selection committee since 2015, a member of the ASM Microbe program committee for 2017-2019, chair of the HMB Track ASM Microbe program committee 2019-present, and the chair of the ASM Press committee. She is also a member of the national advisory committee of the Pew Latin American Fellows Program and the advisory committee for the Burroughs Wellcome Fund's Investigators in the Pathogenesis of Infectious Diseases. She currently serves on the editorial boards of mBio, Infection and Immunity, Journal of Bacteriology, and Gut Pathogens. Her research investigates chemical, stress and nutritional signaling at the interface amongst the mammalian host, beneficial microbiota and invading bacterial pathogens. The main tenant of research in her laboratory is the study of how bacterial cells sense several mammalian hormones leading to rewiring and reprogramming of bacterial transcription towards host and niche adaptation. She has also identified several bacterial receptors to mammalian hormones, and reported that invading pathogens hijack these inter-kingdom signaling systems to promote virulence expression. She also translated these basic science concepts into strategies to develop novel approaches to anti-microbial therapy.

Abstract:

The highs and lows of microbiota-enteric pathogens and host interactions

The complex interactions among host-microbiota and invading pathogens in the gut involve decoding a diverse chemical landscape. Bacteria sense nutrients, organic acids, neurotransmitters, and diverse signaling molecules to rewire their transcriptional program to maximize their potential to find the right niche within the gastrointestinal tract. The enteric pathogens enterohemorrhagic E. coli (EHEC) and Salmonella enterica Typhimurium sense a broad array of carbon and nitrogen sources, neurotransmitters, as well as microbiota-derived signaling molecules to regulate expression of their virulence repertoire. Microbiota-derived fucose and succinate differentially modulate expression of EHEC's type three secretion system (T3SS). Moreover, members of the microbiota also proteolitically process the T3SS to enhance effector translocation within host cells, enhancing the pathogenic potential of EHEC. The microbiota plays a role in modulating expression and activation of neurotransmitters in the gut. Among these neurotransmitters, epinephrine and norepinephrine are sensed by the bacterial adrenergic receptor QseC, initiating a signaling cascade that activates virulence gene expression. QseC activation, however, is counteracted by endocannabinoids, which lead to decreased pathogenesis. Altogether, the knowledge of these complex chemical interactions will guide the development of novel therapeutics to treat bacterial infections.
Thursday, October 21, 2021 – Time: 2:00 PM CT

Upper Aerodigestive Tract Immunity

Presented By:
Noam Cohen, MD, PhD, University of Pennsylvania
Niki Moutsopoulos, DDS, PhD, NIH

---

 
Thursday, November 18, 2021 – 11:00 am CT

Immunoglobulin Responses to Mucosal Microbes

Presented By:
Emma Slack, PhD, ETH Zurich
Xin Luo, PhD, Virginia-Maryland College of Veterinary Medicine

---

 
Past Recorded Webinars

MOLECULAR AND CELLULAR DISSECTION OF THE NEW FOOD ALLERGY DISEASE EOSINOPHILIC ESOPHAGITIS

Marc Rothenberg, MD, PhD
July 14, 2020

 

REGULATORY NATURAL KILLER CELL RESPONSES SHAPE THE OUTCOME OF CO-INFECTION BY LUNG AND GUT PATHOGENS

Laurel L. Lenz, PhD
August 11, 2020

Watch Video

 

INJURY AND REPAIR OF THE ALVEOLAR EPITHELIAL BARRIER

By Rachel Zemans, MD
September 1st, 2020

 

MUCOSAL THERAPIES: RESOLUTION RESPONSES IN ORAL CAVITY

By Thomas Van Dyke DDS, PhD
September 15th, 2020

 

HARNESSING THE MICROBIOME FOR IBD THERAPY

By Ramnik Xavier MD, PhD
November 10th, 2020

 

ABSTRACT ORAL PRESENTATION WEBINARS - MICROBIOTA

November 12th, 2020

 

ABSTRACT ORAL PRESENTATION WEBINARS - ADAPTIVE IMMUNITY

November 17th, 2020

 

ABSTRACT ORAL PRESENTATION WEBINARS - MECHANISMS OF INFLAMMATION

November 19th, 2020

 

ABSTRACT ORAL PRESENTATION WEBINARS - MUCOSAL IMMUNOBIOLOGY

November 24th, 2020

 

ABSTRACT ORAL PRESENTATION WEBINARS - MUCOSAL COLONIZATION

December 1st, 2020

 

ABSTRACT ORAL PRESENTATION WEBINARS - HOST-MICROBE INTERACTIONS

December 3rd, 2020

 

Webinar Series Live & On-Demand - Mucosal Epithelial Cells

March 16th, 2021

 

Webinar Series Live & On-Demand - ILCs and IELs

May 20th, 2021

 

Webinar Series Live & On-Demand - Innate Mucosal Immunity

June 24th, 2021

 

Webinar Series Live & On-Demand - Respiratory Immune Responses to Microbiota & Pathogens

August 31st, 2021