Webinar Series
Live & On-Demand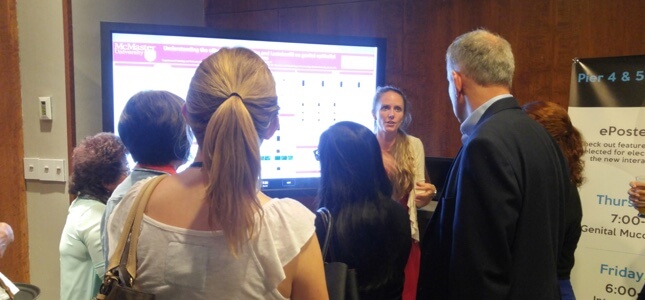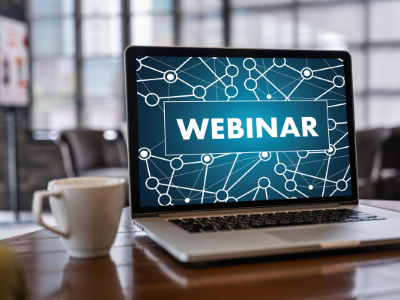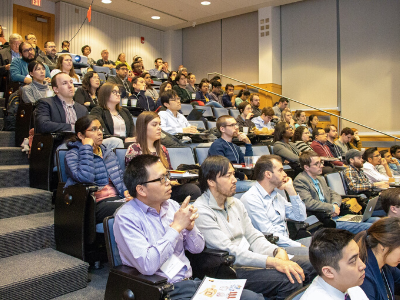 Overview
The Society for Mucosal Immunology provides live webinars for member and non-member participation focused on the latest ideas and concepts of immunity at mucosal surfaces. Registration and access to the on-demand webinar recording library is free to all SMI members. Non-members are invited to join us for the live webinar at a nominal registration rate of $25/webinar.
Webinar Series Co-chairs
Katharina Lahl, PhD - Technical University of Denmark
Rodney Newberry, MD - Washington University School of Medicine
Lauren A. Zenewicz, PhD - The University of Oklahoma Health Sciences Center
How To View

All registrants will receive the login instructions at the email address used to register in advance of the webinar session.

Members can access the on-demand webinar library through the member login portal.
Registration
Registration for each webinar session is separate and linked to in the below webinar description. Members access the free member registration rate by first signing in to the SMI website.
Webinar Schedule
Thursday, November 18, 2021 – 11:00 am CT

Immunoglobulin Responses to Mucosal Microbes

Presented By:
Xin Luo, PhD, Virginia-Maryland College of Veterinary Medicine
Emma Slack, PhD, ETH Zurich

 

---

Presenter: Xin Mimi Lou, PhD

Dr. Xin Mimi Luo is an Associate Professor of Immunology at Department of Biomedical Sciences and Pathobiology at Virginia Tech. Dr. Luo went to college at Peking University, China from 1994 to 1998. She then came to the United States and obtained MS and PhD degrees at Pennsylvania State University, University Park in 2001 and 2006, respectively. Her PhD work focused on nutritional immunology and she was mentored by Dr. A. Catharine Ross. At the end of 2005, she moved to California to join Dr. David Baltimore's laboratory at California Institute of Technology. As a postdoctoral fellow, she worked on B cell engineering against HIV-1. Dr. Luo started her own laboratory at Virginia Tech in 2012. Her research interests are autoimmunity (in particular, lupus), host-microbe interactions, neonatal immunity, and nutritional immunology. She is recognized as one of the pioneers of microbiome research in lupus field. She is funded by the NIH (R01, R21) and serves as a standing member of the NIH Hypersensitivity, Autoimmune, and Immune-mediated Diseases (HAI) study section. She is also an Associate Editor of the journal Microbiome, section Gastrointestinal Microbiome. Her laboratory has published in PNAS, Microbiome, Gut Microbes, ISME Journal, Frontiers in Immunology, Journal of Immunology, among others.

Title: Regulation of Neonatal IgA Production by the Maternal Microbiota

Abstract:

Infants are prone to enteric infections due to an underdeveloped immune system. Maternal microbiota, through shaping the neonatal microbiota, helps establish a strong immune system in infants. We and others have observed the phenomenon of enhanced early neonatal IgA production in pre-weaning immunocompetent mice nursed on immunodeficient dams. Here, we show that this enhancement of IgA in neonates results from maternally derived microbiota. In addition, we have found that the neonatal IgA production can be induced by Lactobacillus reuteri, which is enriched in the milk of immunodeficient dams. Moreover, we show that while the production of neonatal IgA is dependent on neonatal T cells, the immunodeficient maternal microbiota-mediated enhancement of neonatal IgA has a T cell-independent component. Indeed, this enhancement may be dependent on type 3 innate lymphoid cells in the neonatal small intestinal lamina propria. Interestingly, maternal microbiota-induced neonatal IgA does not cross-react with common enteric pathogens. Future investigations will determine the functional consequences of having this extra IgA.

 

---

Presenter: Emma Slack, PhD

Emma Slack is an assistant professor for Food Immunology in the department of Health Sciences and Technology at the ETH Zürich, Switzerland. Her research team focuses on the fundamental mechanisms of crosstalk between a host and its intestinal bacteria, as well as translating this knowledge into veterinary and medical interventions. For a full list of publications, prizes etc you can consult her group's website (slacklab.ethz.ch).

Title: What role does the immune system play in controlling the intestinal microbiota?

Abstract:

Out guts are home to a complex, dense and dynamic consortia of microbes, which can have a profound impact on our health. How have we evolved to promote species and microbial functions that are beneficial, while minimizing the risk from common opportunistic pathogens such as Salmonella and E.coli? Our work focuses on how intestinal immunity interacts with physiology of both the host and the microbes to manipulate the abundance and evolution of (opportunistic) pathogens in the gut (1, 2). This reveals the potential for oral vaccine-based interventions that may enable more robust prophylaxis of bacterial infections (3), as well as rational microbiota engineering.

1. High-avidity IgA protects the intestine by enchaining growing bacteria. Moor K, et al. 2017. Nature 544:498–502 doi:10.1038/nature22058
2. Inflammation boosts bacteriophage transfer between Salmonella. Diard M, et al. 2017. Science 355:1211-1215, doi:10.1126/science.aaf8451
3. A rationally designed oral vaccine induces immunoglobulin A in the murine gut that directs the evolution of attenuated Salmonella variants. Diard M, et al. Nat Microbiol. 2021 May 27. doi:10.1038/s41564-021-00911-1.

 
Past Recorded Webinars

2021 Series Archives

Webinar Series Live & On-Demand - Mucosal Epithelial Cells

March 16th, 2021

 

Webinar Series Live & On-Demand - ILCs and IELs

May 20th, 2021

 

Webinar Series Live & On-Demand - Innate Mucosal Immunity

June 24th, 2021

 

Webinar Series Live & On-Demand - Respiratory Immune Responses to Microbiota & Pathogens

August 31st, 2021

 

Host-pathogen Interactions at Mucosal Surfaces

September 23, 2021

 

Upper Aerodigestive Tract Immunity

October 21, 2021

 

Immunoglobulin Responses to Mucosal Microbes

November 18, 2021