Webinar Series
Live & On-Demand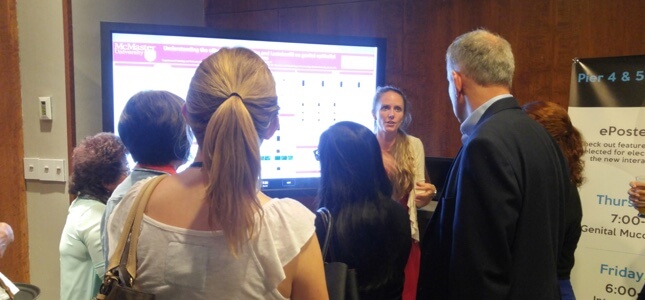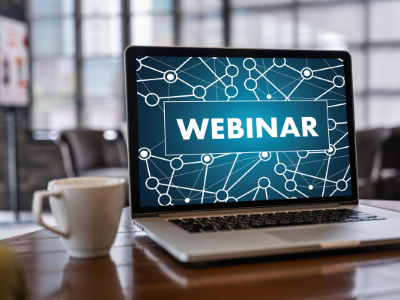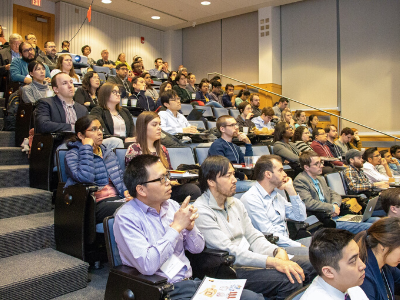 Overview
The Society for Mucosal Immunology provides live webinars for member and non-member participation focused on the latest ideas and concepts of immunity at mucosal surfaces. Registration and access to the on-demand webinar recording library is free to all SMI members. Non-members are invited to join us for the live webinar at a nominal registration rate of $25/webinar.
Webinar Series Co-chairs
Katharina Lahl, PhD - Technical University of Denmark
Rodney Newberry, MD - Washington University School of Medicine
Lauren A. Zenewicz, PhD - The University of Oklahoma Health Sciences Center
How To View

All registrants will receive the login instructions at the email address used to register in advance of the webinar session.

Members can access the on-demand webinar library through the member login portal.
Registration
Registration for each webinar session is separate and linked to in the below webinar description. Members access the free member registration rate by first signing in to the SMI website.
Webinar Schedule
Upcoming Webinar Schedule

2023 Webinar Series


SMI Webinar Series: Dietary Regulation of Mucosal Immunity
March 30, 2023 | 2:00 - 3:00 PM (CDT)
Presented By: Nick Collins, PhD & Jun Sun, PhD
Moderated By: Sean Spencer, MD, PhD

Register

 

Moderator:


Sean Spencer, MD, PhD
Stanford University

Dr. Spencer is a gastroenterologist and physician scientist at Stanford University working with Justin Sonnenburg to uncover the beneficial health effects of fermented foods. He is passionate about the therapeutic potential of food and uses it as a vital component of his medical practice, where he treats patients with GI disease. Dr. Spencer obtained his medical degree from the University of Pennsylvania, earning his PhD studying nutritional immunology at the National Institutes of Health (NIH), after which he moved to Boston for medical residency training at the Harvard affiliated Massachusetts General Hospital and completed gastroenterology training at Stanford University. (Twitter: @seanpaulspencer)

Presentation Abstracts:


Nick Collins, PhD
Weill Cornell Medical College

Nutritional optimization of mucosal immunity
Mild or transient dietary restriction (DR) improves many aspects of health and aging. Emerging evidence from us and others has demonstrated that DR also optimizes the development and quality of immune responses. However, the factors and mechanisms involved remain to be elucidated. Here, we demonstrate that DR-induced optimization of immunological memory requires co-operation between memory T cells, the intestinal microbiota, and myeloid cells. Our data suggest that DR enhances the ability of memory T cells to recruit and activate myeloid cells in the context of a secondary infection. Concomitantly, DR promotes the expansion of commensal Bifidobacteria within the large intestine, which supplies the short-chain fatty acid acetate to myeloid cells. Acetate conditioning of the myeloid compartment during DR enhances the capacity of these cells to kill pathogens. Enhanced host protection during DR is abolished when Bifidobacteria expansion is prevented, indicating that microbiota configuration and function determines immune responsiveness to this dietary intervention. Altogether, our study supports the idea that DR induces both memory T cells and the gut microbiota to produce essential, distinct factors that converge on myeloid cells to promote optimal pathogen control. These findings reveal how nutritional cues promote adaptation and co-operation between multiple immune cells and the gut microbiota, which synergize to optimize immunity and protect the collective metaorganism.



Jun Sun, PhD
University of Illinois Chicago

Vitamin D/vitamin D receptor regulation of innate immunity vs. the micronutrient-microbiota axis
Low vitamin D levels and genetic variation of vitamin D receptor (Vdr) are associated with a high risk of chronic diseases, such as inflammatory bowel disease, cancer, and obesity. Our studies highlight the direct impact of VDR signaling on intestinal and microbial homeostasis. The human Vdr gene is the first gene identified as a vital host factor that shapes the gut microbiome at the genetic level. We found that lacking expression of intestinal epithelial VDR increases colitis susceptibility and risk of colitis-associated cancer. In the current presentation, we will discuss VDR regulation of innate immunity vs. the micronutrient-microbiota axis. Our work thus opens new avenues for vitamin D/VDR modulating of microbiome in infection and chronic inflammation.



Presenter Bios:

Nick Collins, PhD - Weill Cornell Medical College

Dr. Collins completed his Bachelor of Science with majors in Immunology and Pathology at The University of Melbourne. He then completed a PhD in the laboratories of Dr. Frank Carbone and Dr. Thomas Gebhardt (The University of Melbourne) investigating circulating and tissue-resident memory T cell responses in skin. After graduating, Dr. Collins joined the laboratory of Dr. Yasmine Belkaid at the National Institutes of Health for his postdoctoral fellowship. There, he studied the impact of nutrition on immune responses. The main focus was to develop a mechanistic understanding of how the host adapts to dietary restriction to support and optimize immunological memory, a line of research he is extending in his independent laboratory at Weill Cornell Medical College. Ultimately, Dr. Collins aims to harness the impact of nutrition on the immune system in the design of novel vaccination strategies and cancer immunotherapies. Further, he aims to use this information to design rational nutritional intervention strategies that optimize immunity to prevent and treat disease.


 

Jun Sun, PhD - University of Illinois Chicago

Dr. Sun is a tenured Professor and Associate Head of Department of Medicine, the University of Illinois Chicago, USA. She is an elected Fellow for the American Physiological Society (APS) and American Gastroenterological Association (AGA) Fellow. She has chaired the AGA microbiome and microbial Therapy section from 2020-2022. Her research interests are host-microbiome interactions in inflammation and cancer. She is internationally known for her pioneer discovery of novel roles of microbiome in various human diseases, including vitamin D deficiency, amyotrophic lateral sclerosis (ALS), infection, and cancer. She chairs the national Task Force Committee on Omics Pathobiology in Long COVID and writing white papers on COVID and microbiome research. Her key achievements include 1) characterization of vitamin D receptor regulation of intestinal barrier and microbiome in inflammation and cancer, 2) identification of dysbiosis and intestinal dysfunction in ALS, and 3) characterization of bacteria in regulating intestinal stem cells and leading to cancer. Dr. Sun has published over 220 scientific articles in leading journals such as Gastroenterology, Gut, Cell Stem Cell, Nature Genetics, Gut Microbes, JBC, and AJP-GI. She is the leading editor of 8 books on microbiome and disease, including two American Physiological Society (APS) e-books (Nature/Spring) titled "Mechanisms underlying host-microbiome interactions in pathophysiology of human diseases" and "Inflammation, infection, and microbiome in cancers: evidence, mechanisms, and implications". She serves on the editorial board of more than 10 peer-reviewed journals, including a Deputy Editor for American Journal of Physiology-GIL, an Associate Editor for Gut Microbes, IBD Journal, and Genes & Diseases, She services study sections for the NIH, DOD, NASA, CCF, American Cancer Society, and other research foundations. Her research is supported by the NIH, DOD, and VA awards. Dr. Sun is a believer of scientific art and artistic science. She enjoys writing her science papers in English and poems in Chinese. Her poetry collection《让时间停留在这一刻》("Let Time Stay Still at This Moment") was published in 2018.

 

---

SMI Webinar Series: Dendritic Cells in Mucosal Immunity
April 18, 2023 | 2:00 - 3:00 PM (CDT)
Presented By: Chrysothemis Brown, PhD - Memorial Sloan Kettering Cancer Center & Gianna Hammer, PhD - University of Utah (Abstracts & Bios Coming Soon)

Register



---

SMI Webinar Series: Neonatal-Microbiota Interactions
May 23, 2023 | 2:00 - 3:00 PM (CDT)
Presented By: Kathryn Knoop, PhD & Meghan Koch, PhD

 

---

SMI Webinar Series: Innate Lymphocytes in Health & Disease
July 25, 2023 | 8:00 AM (CDT)
Presenter: Matthew Hepworth, PhD & Ju Qiu, PhD

Register

Presentation Abstracts:


Ju Qiu, PhD
Shanghai Institute of Nutrition and Health, Chinese Academy of Sciences

Principal investigator
Innate lymphoid cells (ILCs) are subsets of innate lymphocytes lacking T and B cell antigen specific receptors. More abundantly located in mucosal areas compared with lymphoid tissues, ILCs have been found to play important roles in tissue homeostasis and in the pathogenesis of inflammatory diseases. Molecules mediating epigenetic modifications, such as DNA accessibility and histone modifications, are broadly expressed by different types of cells but exhibit cell-type specific regulations. We have investigated how the epigenetic modulators affect the differentiation and function of ILCs. We have found that Brg1, an ATPase component in the BAF chromatin remodeling complex, promotes NKp46+ILC3 development but suppress the GM-CSF expression by ILC3s. Brg1 binds to the promoter of Tbx21, increases the chromatin accessibility and H3K27ac at the Tbx21 locus. On the other hand, histone lysine methyl-transferase Setd2 mediating H3K36me3 modification, suppresses NKp46+ILC3 differentiation and support the maintenance of NKp46-ILC3s. The Setd2-deficient NKp46-ILC3s exhibit an "cytotoxic signature" similar to NK cells endowing them with anti-tumor capacity. Dysregulated epigenetic imprints in ILCs perturbed their functions, leading to loss of tissue homeostasis and susceptibility to inflammatory diseases. Despite a broad genome-spectrum change of the epigenetic status due to loss of these crucial epigenetic regulators, only selective genes have changed their mRNA expression. Our research provides mechanistic understanding on how the epigenetic machineries imprint specific signatures of ILCs and affect mucosal immunity.


Presenter Bios:

Ju Qiu, PhD - Shanghai Institute of Nutrition and Health, Chinese Academy of Sciences

Dr. Qiu received her bachelor's degree in Clinical Medicine from Taishan Medical College (now changed to "Shandong First Medical University") in China in the year 2004. She got her Ph. D. degree from Shanghai Jiao Tong University, School of Medicine in 2009. Then she did her postdoctoral research in the United States in Northwestern University Feinberg School of Medicine, mainly working on ILC3 and intestinal immunity. She joined Shanghai Institute of Biological Sciences, Chinese Academy of Sciences (now in Shanghai Institute of Nutrition and Health, due to reorganization) to start her own lab in 2014. Her lab is interested in studying the immune responses in mucosal surfaces and the crosstalk of immune cells with the microenvironment. Her recent publications are focused on the epigenetic regulation of ILCs and ILC tissue specific signatures.
Past Recorded Webinars

2022 Series Archives

Type 2 Mucosal Immunity

November 17th, 2022

Non-traditional Functions of Intestinal Goblet Cells

October 27th, 2022

Immunity in the Lung

September 22nd, 2022

Microbiota & Gastrointestinal Diseases

August 25th, 2022

 

Gut Barrier

May 19th, 2022

 

Macrophages

April 19th, 2022

 

Microbiome

March 29th, 2022

 

---

2021 Series Archives

Mucosal Epithelial Cells

March 16th, 2021

 

ILCs and IELs

May 20th, 2021

 

Innate Mucosal Immunity

June 24th, 2021

 

Respiratory Immune Responses to Microbiota & Pathogens

August 31st, 2021

 

Host-pathogen Interactions at Mucosal Surfaces

September 23, 2021

 

Upper Aerodigestive Tract Immunity

October 21, 2021

 

Immunoglobulin Responses to Mucosal Microbes

November 18, 2021