Principles of Mucosal Immunology Textbook
Principles of Mucosal Immunology is designed for graduate students and postdoctoral fellows, researchers in immunology and microbiology, and medical and dental students.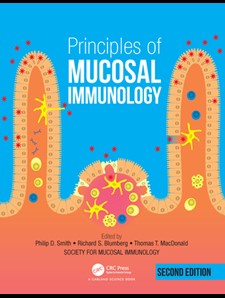 The textbook presents the basic and clinical aspects of the mucosal immune system, focusing on the major components of the mucosal barrier—the gastrointestinal, upper and lower respiratory, ocular, and genitourinary mucosal immune systems. It features more than 200 illustrations.
Topics include the development and structure of the mucosal immune system and its cellular constituents, host-microbe relationships, infection, mucosal diseases, and vaccines. Principles of Mucosal Immunology is sponsored by the Society for Mucosal Immunology and is written by internationally recognized leaders in the field.
A 20% discount is available to SMI members. This discount does not stack with site-wide sales. Log into your SMI account, go to your member benefits page, and find the code at the top of the page.