Inaugural Technique Sharing Travel Grant Cycle Wraps Up
11/2/2018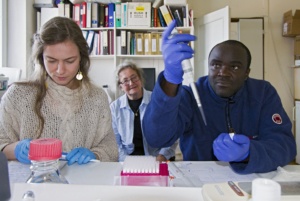 The inaugural cycle of our Technique Sharing Travel Grant is wrapping up, with our fourth and final cohort of applications in November.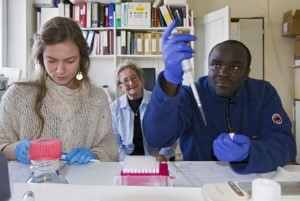 We are helping SMI researchers learn from their peers by supporting travel grants to learn techniques from other mucosal immunologists.
This program is eligible to members of SMI. Principal investigators may apply for the travel of lab members, as well as for their own travels. In the case of a direct application of trainees (which is preferred), a letter of support provided by the principal investigator is required. Priority will be given to applications in which both the visiting scientist and host are active SMI members.
SMI offers congratulations to all 2018 recipients of this grant:
Sebastian This (from France, traveling to Denmark)
Anietie Udouhmoh (from Nigeria, traveling to Czech Republic) 
Kamila Guimaraes Pinto (from Brazil, traveling to United States)
Jessica Imperato (from United States, traveling to Scotland)
Viviani Nardini Takahashi (from Brazil, traveling to Spain)
Bibiana Barrios (from Argentina, traveling to United States)
More program alumni will be added in November, 2018. Stay tuned also for 2019 travel grant announcements!
Pictured is grant recipient Anietie Udouhmoh.
---