The human gut bacterial genotoxin colibactin alkylates DNA
2/26/2019
Matthew R. Wilson, Yindi Jiang , Peter W. Villalta, Alessia Stornetta, Paul D. Boudreau, Andrea Carrá, Caitlin A. Brennan, Eunyoung Chun, Lizzie Ngo, Leona D. Samson, Bevin P. Engelward, Wendy S. Garrett, Silvia Balbo, Emily P. Balskus
Colibactin is a genotoxic secondary metabolite made by organisms harboring the pks genomic island including Escherichia coli. The results described by Wilson M et al. demonstrate that the gut bacterial genotoxin colibactin alkylates DNA in vivo, providing mechanistic insights into how colibactin may contribute to colorectal cancer. Due to the ability of pks+ E. coli to generate DNA adducts in mammalian cells and in mice, the colibactin-derived DNA adducts could serve as a pks+ biomarker of E. coli exposure.
This could help to dissect the contribution of colibactin producing gut bacteria in CRC development and progression in humans.
Read more in: Wilson et al., 2019, Science 15 Feb 2019: Vol. 363, Issue 6428.
Read Full Article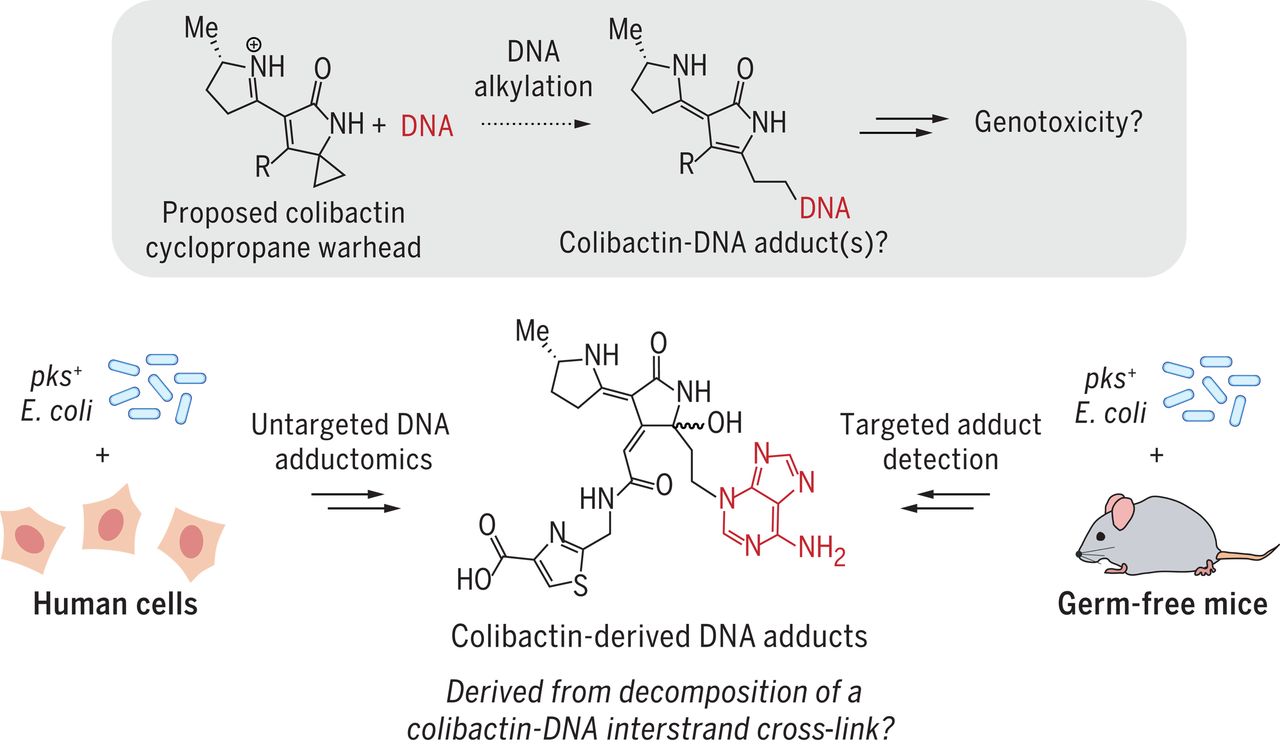 ---
Gastrointestinal System