Mucosal Immunology Course & Symposium
Save the date and join us July 20-23, 2020 in Denver, Colorado.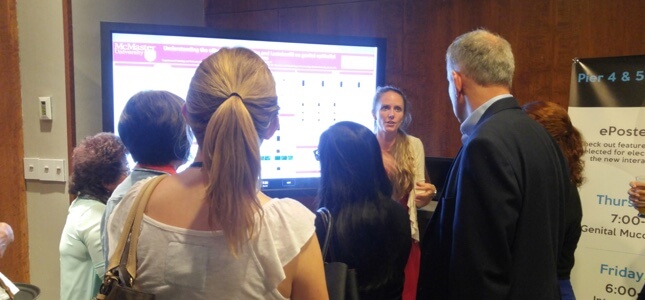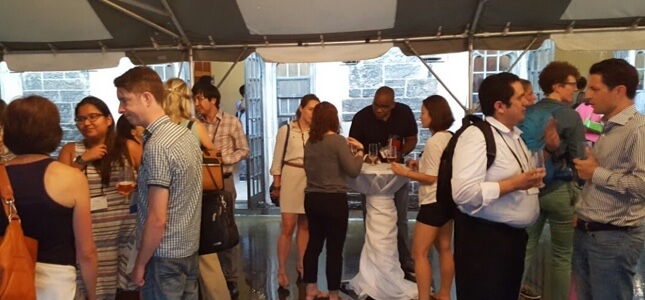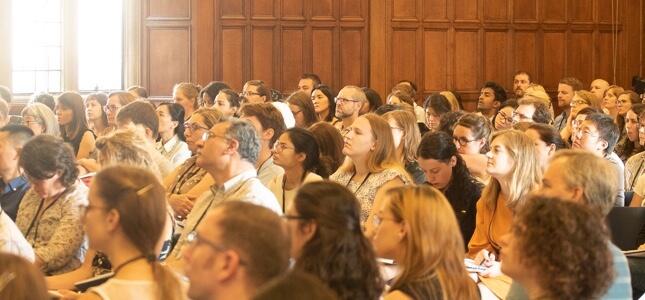 Overview
SMI is pleased to announce the 3rd Mucosal Immunology Course & Symposium (MICS), a conference designed with broad scientific program incorporating the latest ideas and concepts of immunity at mucosal surfaces.
Organizing Committee
Ed Janoff, MD, University of Colorado, Co-Chair
Sean Colgan, PhD, University of Colorado, CO-Chair
Glenn Furuta, MD, Children's Hospital Colorado
Kristine Kuhn, MD, PhD, University of Colorado
William Janssen, MD, National Jewish Health
Laurel Lenz, PhD, University of Colorado
Cara Wilson, MD, University of Colorado
---
Important Dates
December 1, 2019: Call for papers
March 6, 2020: Abstract submissions and travel award applications due
May 14, 2020: Early-bird registration ends
July 20, 2020: Pre-Congress Course
July 20-23, 2020: MICS 2020
Registration Rates
All registration fees are listed in US dollars. Registration will open on December 15.

Symposium Only
| | | | |
| --- | --- | --- | --- |
|   | Before May 14 | After May 14 | Onsite |
| Member | $530 | $660 | $710 |
| Non-Member | $700 | $850 | $900 |
| Trainee | $265 | $330 | $350 |
| Non-Member Trainee | $350 | $440 | $460 |
Principles of Mucosal Immunology Course Only
| | | | |
| --- | --- | --- | --- |
|   | Before May 14 | After May 14 | Onsite |
| Member | $200 | $250 | $280 |
| Non-Member | $250 | $300 | $330 |
| Trainee | $100 | $150 | $180 |
| Non-Member Trainee | $150 | $200 | $230 |
Frontiers in Mucosal Immunology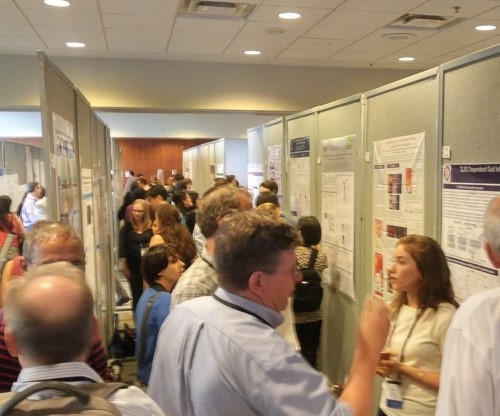 The program, centering around the theme Frontiers in Mucosal Immunology, will feature more than 40 scientists and approximately 100 poster presentations. Faculty and oral abstract presenters will share their latest research in areas including:
Mucosal vaccines
Nanoparticle respiratory virus
Tissue resident cells 
Viral and fungal immunity 
Epithelia and barrier biology
Pulmonary epithelia
Microbiome
Organ crosstalk 
Consequences of immunomodulation 
Check back soon for more details! 
Lodging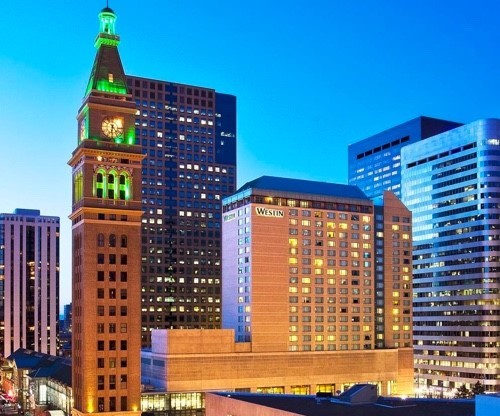 Rooms are available at the conference hotel, Westin Denver Downtown, at the group rate of $239 USD per night. This room rate is available on a first-come, first-served basis July 18-24, 2020. This allows extra time to arrive early or stay late so attendees can enjoy all that Denver has to offer. Reservations can be made online by following this link: MICS Reservation Link or calling 1-888-627-8435 and mentioning MICS 2020.
Reservations by attendees must be received on or before 11:59pm Central Standard Time on June 29, 2020. After the cut-off date, it is at the hotel's discretion whether to accept additional reservations, which may be subject to prevailing rates and availability.
Abstracts
Presenting your research at MICS is a powerful way to gain new insights, earn valuable feedback from colleagues and make important connections.

In niche fields, like mucosal immunology, it is hard for researchers to meet and collaborate. Immunology is one of the most complex and important frontiers of scientific inquiry, abundant in radical new therapies and cutting-edge discoveries that make up the fastest growing area of medical science.

That's why SMI is proud to offer an international forum in Denver next July. We know there are overlapping ideas and different perspectives that must come together to further our understanding of key advances in mucosal immunology.
All accepted abstracts will be published online and in our event app. They will be selected for oral or poster presentation during MICS 2020. 
Submission Instructions 
Please submit the following:
Abstract – no more than 250 words
Co-authors – including their academic credentials and organization
Any supporting documents – materials, graphics or images (not required)
If you are a member, login with your SMI credentials. 
If you are not a member, please create a new account (on the right-hand side of the page). 
Ensure that submission fees ($40* member / $60* non-member) are paid. 
You will receive a confirmation email upon successful completion. 
*please note that all fees are in United States Dollars (USD)
COVID-19 
The Society for Mucosal Immunology is closely monitoring the continuing developments pertaining to the coronavirus disease (COVID-19). We want to assure colleagues planning to attend MICS 2020 that safety and security are our top priorities. SMI leadership is paying close attention to statements from the US Centers for Disease Control and Prevention (CDC) and World Health Organization (WHO) and is following the guidelines from these agencies and local health departments.


Questions? 
Please contact the SMI Executive Office by emailing info@socmucimm.org, or by calling 414-359-1650. 
Schedule of Events
Monday, July 20

Principles of Mucosal Immunology - Separate Registration Required





7:30 - 8:00 am

Registration Open

 

8:00 - 8:15 am

Overview/Introduction

 

8:15 - 9:00 am

Charles Parkos, MD, PhD, University of Michigan Medical School,

United States
Epithelial Barrier

 

9:00 - 9:45 am

Jennifer Lund, PhD, Fred Hutchinson Cancer Research Center,

United States
Reproductive Immunity

 

10:15 - 11:00 am

Cormac Taylor, PhD, University College Dublin,

Ireland
Tissue Microenvironment

 

11:00 - 11:45 am

Kristi Kuhn, MD, PhD, University of Colorado,
United States
Innovative Methods

 

11:45 - 12:30 pm

Janneke Samsom, PhD, Erasmus University Rotterdam, Netherlands
Oral Tolerance

 

12:30 - 1:00 pm

Lunch Break

 

1:30-2:15 pm

Cara Wilson, MD, University of Colorado,
United States
Microbiome and Mucosal Immunity

 

2:15 - 3:00 pm

Ed Janoff, MD, University of Colorado,
United States
Mucosal B Cells

 

3:00 - 3:45 pm

Peter Henson, MD, PhD, BVMS, National Jewish Hospital,
United States
Innate Lung Protection

 

3:45 - 4:30 pm

Jillian Richmond, PhD University of Massachusetts,
United States
Skin Immunity

 

Start of MICS 2020

5:30 - 6:30 pm

Opening Keynote Speaker: 
Marc Jenkins, PhD, Center for Immunology, University of Minnesota

 

6:30 - 8:00 pm

Welcome Reception
Tuesday, July 21

8:30 - 10:00 am

Plenary Session - Epithelia and Barrier Biology

SPEAKERS
Asma Nusrat, MD, Graduate Program in Immunology, University of Michigan
Rachel Zemans, MD, Cellular & Molecular Biology, University of Michigan



10:00- 10:30am

Coffee Break

 

10:30 - 11:45 am

Abstract Presentations

 

11:45 - 1:30 pm

Network & Poster Preview Lunch

 

1:30 - 2:45 pm

State of the Art Session - Mucosal Therapies

SPEAKERS
Ramnik Xavier, MD, PhD, Massachusetts General Hospital/Harvard Medical School
Thomas Van Dyke, DDS, PhD, Forsyth Institute



2:45 - 3:15 pm

Coffee Break

 

3:15 - 4:30 pm

Abstract Presentations

 

4:30 - 5:00 pm

Break

 

5:00 - 6:30pm

Plenary Session - Viral and Fungal Mucosal Infections

SPEAKERS
Philip Smith, MD Division of Gastroenterology & Hepatology, University of Alabama at Birmingham School of Medicine
Satya Dandekar, PhD, Department of Medical Microbiology & Immunology, UC Davis Health School of Medicine


6:30 - 8:30pm

Poster & Exhibit Session
Wednesday, July 22

8:30 - 10:00 am

Plenary Session – Host-Bacteria; Interactions

SPEAKERS
Andreas Baumler, PhD, Department of Immunology & Microbiology, University of Colorado Anschutz Medical Campus
Laurel Lenz, PhD, Department of Medical Microbiology & Immunology, UC Davis Health School of Medicine


 

10:00-10:30 am

Coffee Break

 

10:30-11:45 am

Abstract Presentations

 

11:45 am-1:30 pm

Network & Poster Preview Lunch

 

1:30-2:45 pm

State of the Art Session – Human Tissue Resident Cells

SPEAKERS
Donna Farber, PhD, Columbia Center for Translational Immunology, Columbia University Irving Medical Center
Gregory Sonnenberg, PhD, Jill Roberts Institute for Research in IBD, Weill Cornell Medicine



2:45 – 3:15 pm

Coffee Break

 

3:15-4:30 pm

Abstract Presentations

 

4:30-5:00 pm

Break

 

5:00-6:30 pm

Plenary Session – Mucosal Diseases

SPEAKERS
Marc Rothenberg, MD, PhD, Division of Allergy & Immunology, Cincinnati Children's Hospital
Christopher Evans, PhD, Division of Pulmonary Sciences and Critical Medicine, University of Colorado School of Medicine

 

6:30-8:30 pm

Poster & Exhibit Session
Thursday, July 23

8:30 - 10:00 am

Plenary Session – Mucosal Immunology Over the Ages

SPEAKERS
Johanna Halkais, MD, Pediatrics & Neonatology, University of California, San Francisco
Rodney Newberry, MD, Division of Gastroenterology, Washington University School of Medicine in St. Louis
Philippa Marrack, PhD, FRS, Biomedical Research Department, National Jewish Health

 

10:00-10:30 am

Coffee Break

 

10:30 am -12:00 pm

Plenary Session – Immunomodulation

SPEAKERS
Thomas Gajewski, MD, PhD, Hematology & Oncology, University of Chicago

 

12:00 -12:30 pm

Closing Remarks