Q2 2020 Member Spotlight - Michael W. Russell, PhD
6/24/2020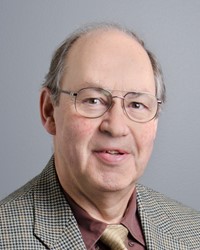 Dr. Michael W. Russell, Professor Emeritus, University at Buffalo was elected to fellowship in the American Association for the Advancement of Science (October 25, 2019), with the citation: "For distinguished contributions to the field of mucosal immunology with novel approaches to mucosal immunization and the induction and function of secretory and serum IgA antibodies". Certificates and pins were presented at the AAAS Fellows Forum held during the annual meeting on February 15, 2020.
I have worked in the field of mucosal immunology for ~48 years, first at Guy's Hospital Medical and Dental Schools in London, UK (1972-9), then at the University of Alabama at Birmingham (1972-2000), finally at the University at Buffalo (2000-16), officially retiring in 2016.  I still oversee a lab with a research program on immunity to Neisseria gonorrhoeae and vaccine development, and serve as Consultant and Chief Scientific Officer for Therapyx, Inc.  I was an editor for the 4th edition of Mucosal Immunology (Academic Press, 2015).
SMI Congratulates Dr. Russell on his fellowship at AAAS.
---